Raise your hand if you love comfort food. *Raises hand* We love it around here so anytime we have an excuse to pull up a chair to a hearty bowl of something a little spicy and savory, we're happy to do so. This time of year, we're all about things like jambalaya, shrimp and grits and beignets as we celebrate the spirit of Mardi Gras. No, we don't drink or party hard like they do in Louisiana, but that doesn't mean we can't indulge in the yummy food of New Orleans – like these 25 Cajun & Creole Favorites Just for Mardi Gras.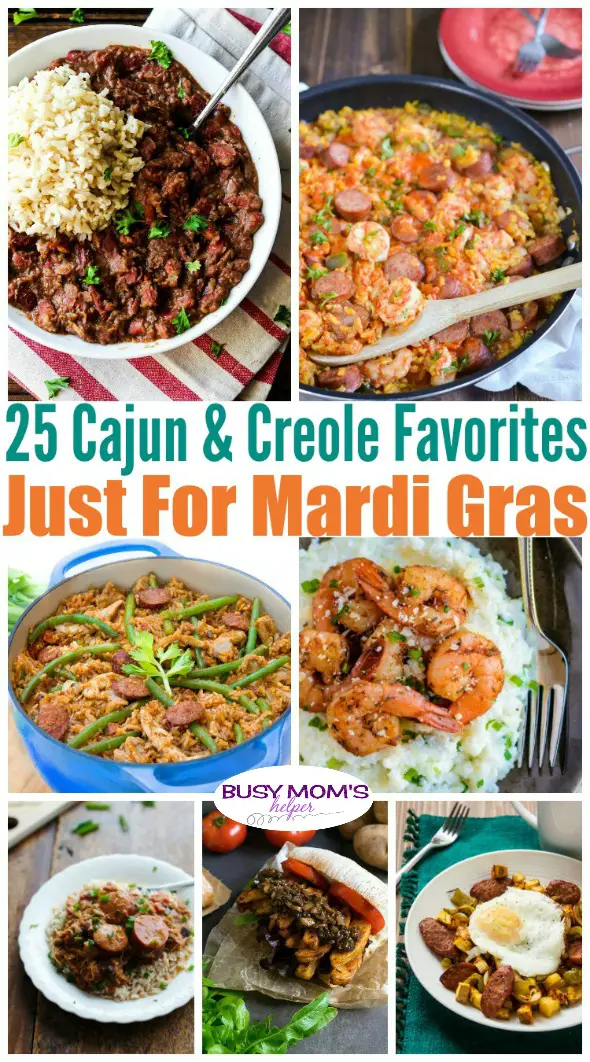 There's something for just about every meal and every person in your family on this list – yummy french toast and beignets for breakfast, po'boys for lunch, jambalaya and shrimp & grits for dinner – and even King Cake for dessert! So grab your fork and dive in!
What's Your Favorite Meal for Mardi Gras?
Exclusive Free Printables & Discounts!
Subscribe to get our latest content by email, as well as free printables, discounts on our products and more fun!
The following two tabs change content below.
Danielle is the crazy momma of 4 behind Busy Mom's Helper, where she shares all her adventues. Married to her best friend & fellow nerd. Totally addicted to Dr. Pepper and chocolate. Staying home with the kiddos keeps her busy, but she loves squeezing in time to create through the ups & downs of life . Now, if she could just figure out how to eat a candy bar without having to share, life would be even more fabulous! Be sure to join the fun at BusyMomsHelper.com