Guys, my absolute favorite Disney movie growing up was Beauty & The Beast – I always wanted to be Belle, and was thrilled there was a smart, brave princess with matching brown hair and eyes like me. I was even her for Halloween several years, with a beautiful golden ballgown! Needless to say, I've been super antsy waiting for the live action film to hit theaters – and we're almost there!!! While we're waiting, have some fun with these free printable Beauty & The Beast Coloring Pages 🙂

We've got many of your favorite characters, from Lumiere & Cogsworth, the spunky duo…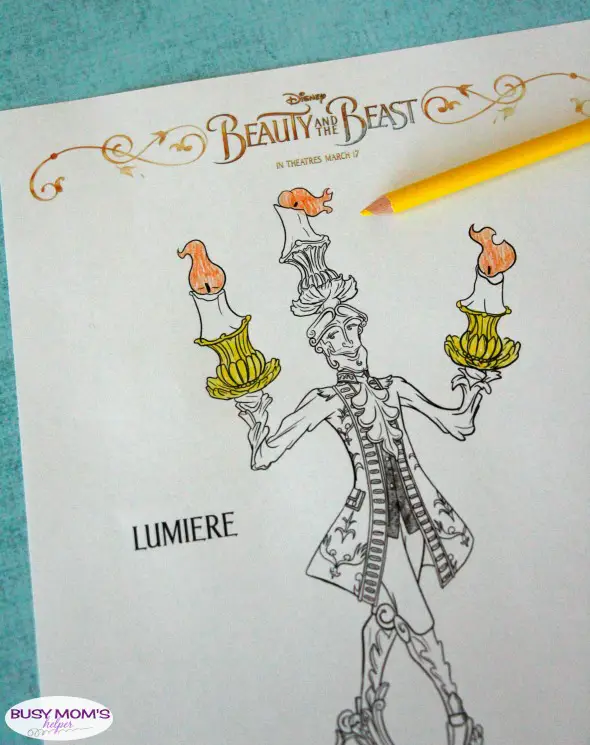 …to Gaston and his goofy little friend…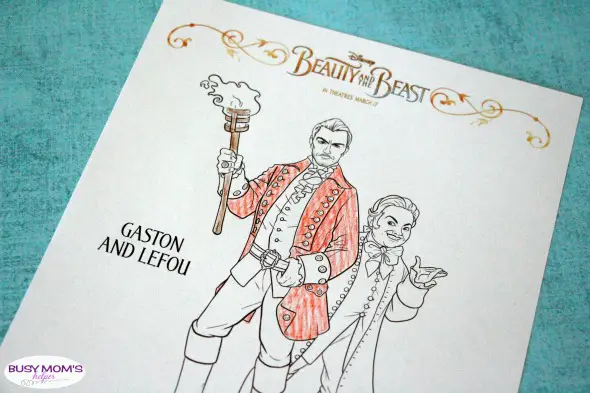 …and even Plumette, Cadenza and more!
We all know Beauty & The Beast wouldn't be complete without Mrs. Potts and the adorable Chip, right? Well, we've got a page for them too – as well as Belle and the Beast, of course!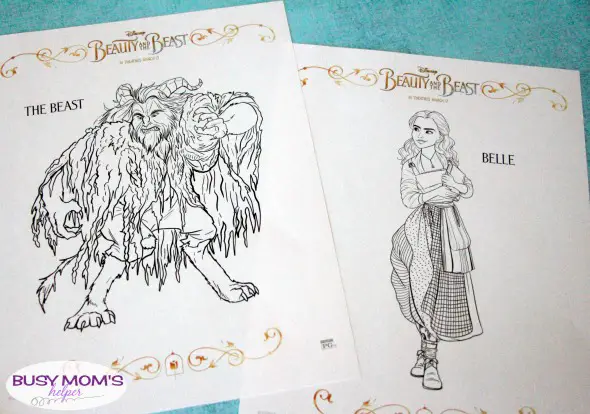 My personal favorite is the beautiful one of them dancing – so magical, and I can't wait to see that part in theaters!!!
Download & Print Your Coloring Pages Here
Who is your favorite character from Beauty & The Beast?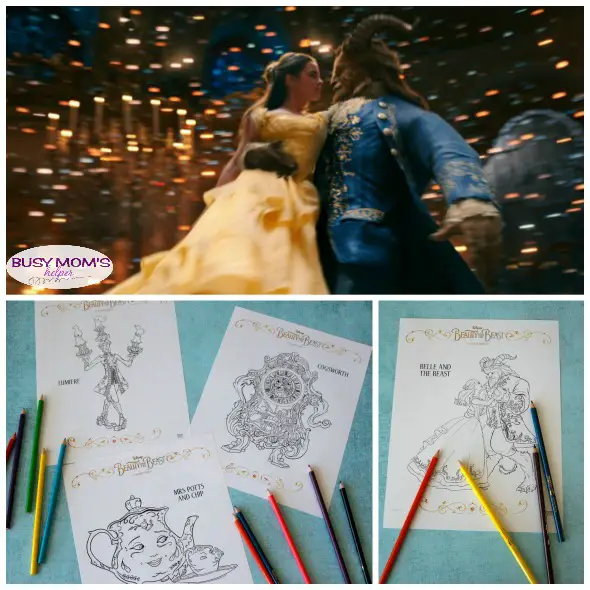 Exclusive Free Printables & Discounts!
Subscribe to get our latest content by email, as well as free printables, discounts on our products and more fun!
The following two tabs change content below.
Danielle is the crazy momma of 4 behind Busy Mom's Helper, where she shares all her adventues. Married to her best friend & fellow nerd. Totally addicted to Dr. Pepper and chocolate. Staying home with the kiddos keeps her busy, but she loves squeezing in time to create through the ups & downs of life . Now, if she could just figure out how to eat a candy bar without having to share, life would be even more fabulous! Be sure to join the fun at BusyMomsHelper.com