Chore Rewards Treasure Chest
Have you noticed that my kids really love pirates? Well, they do! So much so, that we decided to use it to our advantage. If you've seen Jake & The Neverland Pirates, you know of their 'Team Treasure Chest'. They earn gold doubloons to fill it up. We made our very own!We just got a plain, unfinished chest from Michaels. Then put some red and gold paint for details. Finish it off by putting a clear, wood sealant on it and PRESTO….you're set to go!
Just like the chest on the show, we made sure to include Cubby's Map on one side….
Izzy's bag of Pixie Dust on the other side…
And, of course, Jake's Sword on the front!
How our system works, is that every day they do ALL of their chores and were decently good (come on, they're kids, I'm totally fine with decently vs perfection!) they earn ONE gold doubloon. If they were EXTRA good and/or did EXTRA chores, they can earn TWO gold doubloons.
We keep track on a sheet how much each child earns. They can then use their individually earned coins to buy fun extras, such as a candy bar or staying up later.
We put their earned doubloons into the treasure chest, and AS A FAMILY earn towards large, family things, such as a trip to the movies or dinner out.
This is our chart that we use so they know how much to earn for what. Notice the Family Earnings are VERY large amounts, but we have 4 kids, so that's potentially over 200 per month.
Yes, I understand this is a form of bribery, and I'm totally okay with that because 1) it works for us! And 2) life is full of bribery (example, would you go to work if you didn't get a paycheck? I don't think so!) So for now, this is what we're doing for our family.
What rewards systems do you use for your family, or have you used that did or didn't work?
This content may contain affiliate links. We earn a commission at no extra cost to you if you make a purchase. We may earn money, free services or complementary products from the companies mentioned in this post. All opinions are ours alone…
The following two tabs change content below.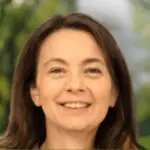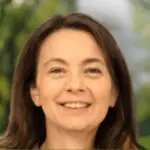 Latest posts by Kelly Dedeaux (see all)