Finding Time to Exercise with a Toddler
Are you looking to up your fitness game? I sure was – upping it from basically NO exercise, other than laundry and house cleaning. That counts, right? I wanted to make a change, to become healthy and strong again (and losing some pounds or inches wouldn't hurt, either). I was thinking about why it took me so long, and realized that TIME is a big factor in putting off your health. It was especially challenging a few years ago when my kids were really little. It can really be challenging to squeeze in workouts when you have a toddler, but don't fret! Here are some tips for Finding Time To Exercise with a Toddler.
Play with your child more. It may go without saying, but one of the best forms of exercise is chasing after your toddler! Crawl after them, chase them, play hide and seek, or bounce a ball back and forth with them outside. These can all be great ways to burn off some extra calories.
Take your toddler jogging with you. A jogging stroller can be a great way to get in some cardio without worrying about who will watch your child.
Be sure to take advantage of nap time. Naptime is great for putting on a short cardio video or doing some weight training exercises.
Join a gym that offers childcare services. Many gyms offer daycare services, often at a small additional cost. This can be a great way to get your workout in and have your toddler socialize with other kids his own age!
Find someone who can watch your child for you. If possible, consider asking a family member, neighbor or friend to watch your child during your workout routine.
Have a 'special' coloring book or toy bucket. It's special because it only comes out while you work-out, so they can get more excited about it and not get overly bored since it's not an all-the-time activity.
These are just some ideas for finding time to exercise with a toddler. While it's not always easy to find the time, you can be a mom to a child and get in shape, too!
How do YOU fit in time to exercise?
This content may contain affiliate links. We earn a commission at no extra cost to you if you make a purchase. We may earn money, free services or complementary products from the companies mentioned in this post. All opinions are ours alone…
The following two tabs change content below.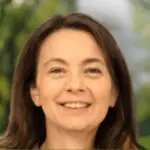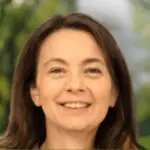 Latest posts by Kelly Dedeaux (see all)