Teaching Kids about Internet Safety
Thank you to Google and Mom It Forward Influencer Network for sponsoring this post. All opinions are mine alone. #SaferInternetDay #BeInternetAwesome
It's crazy the differences between when we were growing up, and now our kids – especially with technology and constant, instant access to the online world. While in San Antonio on Monday celebrating Safer Internet Day, I learned several ideas and tips from our Be Internet Awesome adventure that will help parents and families learn more about Internet Safety. After all, despite all the good the internet gives us, there's plenty of bad to keep an eye out for!
It was really creative the way they set up their Be Internet Awesome event, making it interactive and playful (while still educating – woot woot!) so that the kids were really pulled into the topics. To make it simple and cover the most important aspects of internet safety, there's the '5 Zones of Internet Safety & Digital Citizenship'.
Here's a breakdown of each of them:
Alert: Don't Fall for the Fake
We all know those pesky phishing scam emails that seem to be constantly hitting our inboxes – but do your kids? Especially with email addresses being useful – or even necessary – at younger ages in school now, we need to make sure our kids are aware and being 'alert' to these possible scams.
The kids got several cards that had an 'email' written on them, they then put the card in either the REAL slot or the FAKE slot. The machine then told them if they were correct, and if so then why it seemed more real or what made it suspected as fake. At the end, they got to shoot the 'fake' email!
Smart: Share with Care
While this covered a couple different topics, overall it was about what type of documents/information are 'smart' to send online. Kids were given different types of things (photo of baby cousin, school paperwork, etc.) and then had to decide if it's something to share wherever online, just with close family and friends, or to not share online at all.
Teaching kids that once something is online, it may be there forever, can help them think twice before once they share (hopefully!)

Kind: It's Cool to be Kind
I absolutely LOVE that they included this zone of internet safety, because there's seems to be so much hate and mean words online. It's bad enough kids get bullied at school so much, there's a further reach online waiting to attach them, too. This station let the kids send 'hearts' to help fellow kids who were being 'attacked' by mean things (little pink spiky balls), as well as 'block' and even tell a grown up – such as a teacher or parent – if things didn't get better quick enough.
Strong: Secure Your Secrets
How strong are the passwords for YOUR accounts? The statistics we learned about passwords was pretty shocking, and made me grateful that I've always been a little paranoid so set really unique and wacky passwords. This showed kids WHY it's important to have a secure password (that you shouldn't share with others, other than parents). No matter if you're middle aged or a tween, you should have a STRONG and UNIQUE password, not just name or nickname (which about 24% of 16-24 year olds use – yikes!). They should be at least 8 characters long, and use a mixture of letters and numbers.
Brave: When in Doubt, Talk it Out
This one's super important to discuss with our children, because it talks about being brave enough to come to an adult – either with a question, concern or for help. Not only adults, but for other kids who are aware of something negative to be brave to go to a grown up, even 'anonymously' that can then help whoever is having the problem.
The most important thing about internet safety is TALKING with your kids about all of these topics, and helping them feel comfortable in case they do ever need to come to you with a concern. I'm so grateful Google held this event – join us in celebrating Safer Internet Day with this awesome NEW Family Guide full of tips and learning so we can all work Together for a Better Internet! Kids will be able to put their new skills to the test with Interland, and your family can enjoy a much safer, better online experience.
Another great suggestion is to help your child's school get involved by sharing Be Internet Awesome with their teachers, principals and leaders. The more people who learn this helpful information and help guide our children safely online, the better it will be for all of our families.
This content may contain affiliate links. We earn a commission at no extra cost to you if you make a purchase. We may earn money, free services or complementary products from the companies mentioned in this post. All opinions are ours alone…
The following two tabs change content below.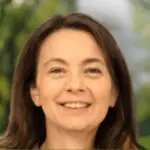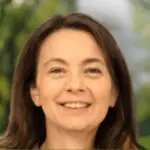 Latest posts by Kelly Dedeaux (see all)