Motion Sickness with a Kid Who Can't Swallow Pills
This post was sponsored by Dramamine® as part of an Influencer Activation for Influence Central.
While half my kids don't suffer from motion sickness at all – huge relief! – unfortunately, two still do. What's even worse, is that one of them can't swallow pills, which use to limit our options! On flights or long car trips, it was a struggle for Thor to not get sick, and really took the fun out of travel. So what do you do about motion sickness with a kids who can't swallow pills? We found something that works great!
You may have read about how much we love Dramamine® Non-Drowsy Naturals for our girl, and how amazing it works. For her – it's the best! For our Thor, however, it's impossible because he just can't swallow the pills. Thank goodness they now have Dramamine® for Kids, which are CHEWABLE tablets! YAY! These even come in a handy travel case, so I can always have some ready for a long card drive, if we have a ton of errands after school, and especially for family trips such as flights!
Did you know that Dramamine® for Kids is the ONLY medicated motion sickness relief product made just for children ages 2-12? And it's from the #1 Pharmacist recommended brand, so you know you can rely on it! It treats symptoms of motion sickness on the spot and prevents nausea, dizziness, vomiting and queasiness. The LAST thing anyone wants on a long trip (or even a short trip, for that matter!) is a miserable kid throwing up. Not only does it come in the convenient travel case (perfect size for even my smaller bags, like at theme parks and such) but it come in a fun grape flavor. The safe, precise dose Thor needs that he doesn't complain about taking because it's not only a child-friendly taste, but also CHEWABLE – yup, that's a life saver!
When we did our LONG drive to Utah for a visit a few summers ago, we had to stop every few hours because Thor got sick. We'd either have to take a lot of breaks, which would lengthen are already 20+ hours of driving time, or keep our fingers crossed he wouldn't throw up in the van between are planned stops. No, it didn't always work out in our favor! While we could help Black Widow with her motion sickness because she could swallow the pills, Thor was left feeling nauseous the whole time. Poor kid! Next time we make that drive we'll be prepared with Dramamine® for Kids!
You can even nab this $1.00 off Digital Coupon, so you can be fully prepared for YOUR kid who struggles with motion sickness!
This content may contain affiliate links. We earn a commission at no extra cost to you if you make a purchase. We may earn money, free services or complementary products from the companies mentioned in this post. All opinions are ours alone…
The following two tabs change content below.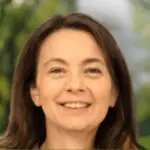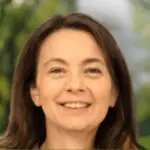 Latest posts by Kelly Dedeaux (see all)