Meet The 2015 Team
Guys, I'm THRILLED because I get to share with you the fabulous ladies joining us this coming year! It was so hard choosing between the dozens of contributor applications we received, since there were MANY excellent ones, but I know this group was the perfect fit. So read on and Meet the 2015 Team!
You'll be seeing these gals each month, sometimes more than once! They've got plenty of delish recipes, fun crafts, parenting tips and much more heading your way!
Stephanie is a world traveler, food truck fanatic, yoga teacher in training, former military brat, and newlywed eating and blogging from Boston. With her blog, Steph in Thyme, she explores creative and accessible approaches to gluten-free, vegetarian, and vegan meals for every day.
I'm Ang, the Juggling Act Mama! I'm also a writer, recipe developer, photographer, brand ambassador, and Pinterest addict! I love cooking, crafting and most of all cuddling! People close to me joke that I'm not happy unless I've got a hundred things up in the air, and it's true. I love being creative whether it be with food or paper or games with the kids.  I don't have a special space for crafting, and I don't have a huge kitchen for cooking. I'm just a regular mom with cheerios on the floor, trucks on the sideboard, and always a load of laundry that needs to be washed, dried, or folded. Or all three. Juggling Act Mama is a lifestyle blog featuring recipes, DIY projects and crafts for both adults and kids.  With a team of awesomely talented contributors, and all these topics, there something for everyone!
I'm Lynn! I am the wife of my high school sweetheart, and mom to our five kiddos. We live in a rural little area, where I am always busy schooling, reading, crafting, thrifting, decorating, gluten-free- cooking, and writing about all of these things on my blog. There's never a dull moment at Riggstown Road, and I wouldn't have it any other way!
Keri is a freelance writer and mom of two. She spends most of her time cooking, crafting, and planning her next project. At the end of the day, you can usually find her browsing Pinterest while watching Netflix with her husband. Her blog, One Mama's Daily Drama, is all about navigating the chaos of family life, one day at a time, with recipes, crafts, and printables.
Nicollette (Nikki) – my sister!
Hi, I'm Nicollette, or Nikki for short! I'm an athletic health fanatic that absolutely loves baking, arranging flower and candy bouquets, and playing with my husky/wolf who is adorable! I'm actually Danielle's younger sister, and although I don't currently have a blog, she loves my recipes and crafts, so asked if I could share some with you!
Hi I'm Ashley! Recently, I left my professional job as a Developmental Psychologist to be a stay at home mom to my beautiful boy.  Having studied child development becoming a mom myself was an interesting transition. I have so many questions! I began researching whatever was on my mind as a mom and my blog, Nurture and Thrive, was born. I am learning it all as a mom right along with you and I am passionate about translating the latest research so we as parents can Nurture our little ones and watch them Thrive!
My name is Kathleen and I live in Southeast Idaho with my wonderfully supportive husband. We have three grown kids and three beautiful grandkids. I love to spend time with my family, travel, create recipes, craft, sew, camp, hike and take photos. I've been blogging at Fearlessly Creative Mammas since April 2012, but blogging in general since February 2011 on Pebble Pirouette.  My favorite place to be is the beach and although I own a home in Idaho and land in Alaska, I truly hate the cold. I'm excited to be contributing here at Busy Moms Helper and hope I can inspire some creativity in someone else.
This content may contain affiliate links. We earn a commission at no extra cost to you if you make a purchase. We may earn money, free services or complementary products from the companies mentioned in this post. All opinions are ours alone…
The following two tabs change content below.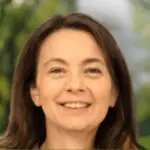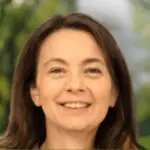 Latest posts by Kelly Dedeaux (see all)