We wanted to take this chance to say Merry Christmas, from Busy Mom's Helper! We love and appreciate every one of you who help our family by supporting this blog. We have big plans for the 2016 year, and can't wait to share with all of you!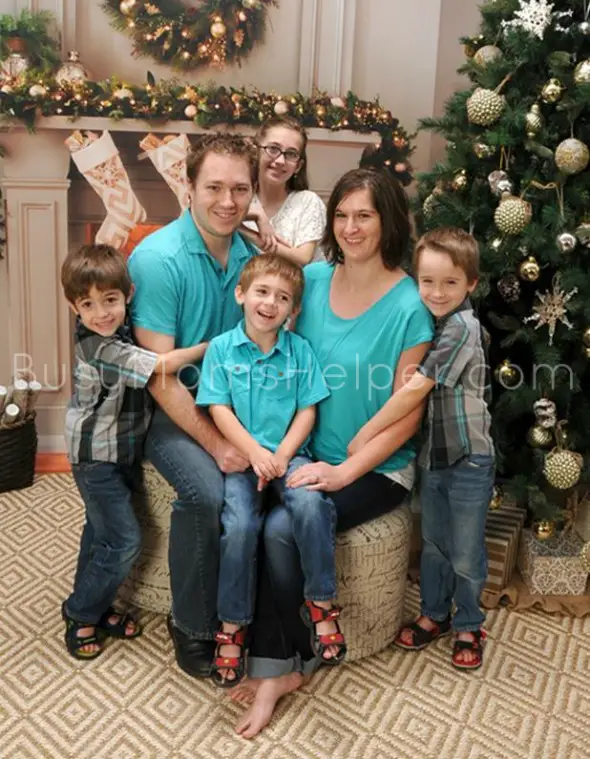 We're taking some extra time this week to spend with the most important people in our lives – our family! We hope you don't mind a few less recipes, crafts, and tutorials for the next week. We also hope that YOU are having a wonderful, memorable holiday and are surrounded by those you love!
BUT – check back soon because we've not only got more AMAZING posts filled with creativity and fun to share with you, but also a SITE REDESIGN!!! Woot woot!
XOXOXOXO
The Busy Mom's Helper Family
Exclusive Free Printables & Discounts!
Subscribe to get our latest content by email, as well as free printables, discounts on our products and more fun!
The following two tabs change content below.
Danielle is the crazy momma of 4 behind Busy Mom's Helper, where she shares all her adventues. Married to her best friend & fellow nerd. Totally addicted to Dr. Pepper and chocolate. Staying home with the kiddos keeps her busy, but she loves squeezing in time to create through the ups & downs of life . Now, if she could just figure out how to eat a candy bar without having to share, life would be even more fabulous! Be sure to join the fun at BusyMomsHelper.com