Essentials to Pack for a Disney Trip
When you go on a big trip, especially to a place like Walt Disney World, it's easy to overpack. It's a terrible feeling when you're away from home and you don't have some of the things you might take for granted – it's even worse when you have to pay for essentials at way more than what they're worth. When it comes to spending a day in one of the Disney Parks, you might also be tempted to pack too much, then regret it when your shoulders start complaining. In this circumstance, it's way better to travel light. There aren't many things you actually need to pack for Disney. Here's a short list of top essentials to pack for a Disney trip. Beyond your normal clothes, of course 😉
Don't miss Get Away Today for great vacation prices & fantastic customer service! Promo Code: BusyMomsHelper
If someone asked me for 5 essentials items to pack for Disney that many people seem to either forget or just not deem important, these are my top picks. If you want a bit more substantial/specific of a list, check our other list here.
Sunglasses
Whether you always have them on your head, or always forgetting them someplace, it's very important to remember to bring these along when you pack for Disney. Florida is frequently sunny, and even overcast has a reflective nature that will glare in your eyes and make you feel uncomfortable. Even if you're not used to sunglasses, wearing them in the parks will make you happier. Constantly squinting and fighting the glare takes a toll, even if it's not top of mind. Just don't forget to keep a hand on them on rides, or remember to nab them out of the bag when it's done!
Refillable Water Bottle
Another thing to keep in mind is that it's important to stay hydrated. Since Disney charges quite a bit for bottled water, just take a reliable refillable water bottle (especially if it's collapsable for easy storage and transport!). Since you can get free water at quick service locations, just use that to refill it for some refreshing hydration without the cost. We've used these ones for a few years now and they're still working fantastic!
Portable Battery
If you use your phone for camera and video while in the parks – or that constant social media – include a portable battery. Especially since using the My Disney Experience app and the Disney Play app (particularly with it's new Galaxy's Edge functions when that opens!) will be keeping your phone's battery busy. It's always good to have a backup since you don't want your phone out of commission in case of emergencies. This one has been super reliable (and charges fast) for 3-4 years now for us and it is one of the first things we pack for a Disney trip!
Poncho
One thing I learned about vacationing in Florida is always pack a poncho. It's important to be aware of the weather, but you should also be prepared for the forecast to change. When you pack for Disney, adding a cheap poncho won't take up much room and it can potentially save you a big chunk of cash. Not to mention, by the time you buy a poncho in the parks, you're most likely already wet.
Fun Shirts
I know we all sometimes tease about the crazy 'matching' shirts at Disney – but let's be honest, it's way fun and my family totally does it! Not every day, since they each have other Disney/Marvel/Star Wars shirts they want to wear, but we do designate a few days for awesome matching shirts. Not only can it help you find your family in a crowd – but cast members notice! Last year my family went on ahead to the Star Wars Launch Bay and I was several minutes behind (can't remember why – probably a snack, knowing me). I get to the front and the cast member was like 'looking for your party? they went to the right!' – just because he recognized the matching shirts 🙂
Remember - Get Away Today is our go-to place for vacation tickets! Promo Code: BusyMomsHelper
Bonus: Light Jacket
Again, weather. Although for much of the year the night stays hot, the best times to go to Disney World are when the weather is more mild (when people are in school). On those occasions, it's good to have a jacket handy as the sun sets. It's also a good tool for feeling more comfortable in air conditioned environments for long periods of time, like some of the restaurants. The initial blast of cold air on a hot day may be welcome – but over a period of time, it's favorable to add another layer so you can stay longer.
Have you ever forgotten something important to pack for a Disney trip?
This content may contain affiliate links. We earn a commission at no extra cost to you if you make a purchase. We may earn money, free services or complementary products from the companies mentioned in this post. All opinions are ours alone…
The following two tabs change content below.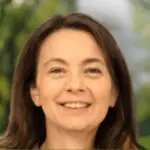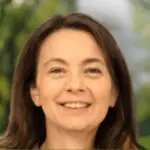 Latest posts by Kelly Dedeaux (see all)