Why Shorter Cruises are Totally Worth It
I received this Carnival cruise complimentary to help facilitate this post. All opinions are mine alone. #CruisingCarnival
Hubby and I returned from our 12-day anniversary trip just last week, and I'm already wishing we could go again asap! We kicked off our trip with a wonderful 3-night Carnival Cruise to the Bahamas aboard the Carnival Liberty, and it was the perfect start to our relaxing. Only having been on week-long cruises before, I was a little unsure how a shorter cruise would be – but now I'm convinced there are several reasons Why Shorter Cruises are Totally Worth It! If you're considering whether or not a 3 or 4 night cruise would be good for your trip, read on to see why it could be the PERFECT choice for your next vacation.
Shorter Cruises a Great Way to 'Test the Waters'
If you've never cruised before, or someone in your party hasn't, then shorter cruises are a great way to try out cruising. There's still the incredible shows, games and activities, delicious foods, and unmatched service staff that you would expect from a longer cruise, so it's great to experience it for yourself so you know if you want to book a longer one in the future.
My first cruise was a full week, and looking back I think it would've been beneficial to have experienced it on a smaller scale first because it takes a bit to get use to how things work. For the first few days I was hesitant to order more than a 'normal restaurant' would serve – but after that I enjoyed ordering two main courses and two (okay, sometimes three) desserts whenever I wanted! Simple things like that may take time for some people to get use to so they can fully enjoy all the cruising has to offer, so trying it out short-term can be a huge benefit.
Shorter Cruises are Easier to Fit Into Your Schedule
Depending on your job or home-life schedule, it can be really difficult to plan a full week away – but you still deserve an excellent vacation, right? A shorter cruise is perfect because you can be more flexible on dates, there's a LOT of options on when to go, and you don't miss as much work or school. If you want to just escape for part of the week for a holiday or a little extra PTO that needs to be used, this is just the ticket!
In our case, it was exactly what we needed to fit into the rest of our vacation – we knew we would be very active and exploring all day long for the remaining 8-ish days, so we wanted something that was not only fun and entertaining, but relaxing. Cruising to me is all about the freedom – you choose what activities, movies or shows to attend, when and where you want to eat, if you want to relax on your balcony or a public lounge or even the adult-only deck in a hammock or chair. So if you have a somewhat exhausting event or trip (or even work conference) planned, why not fit in a short cruise at the beginning or end from a port nearby? It's just what the doctor ordered!
Fits More Budgets
Sometimes the vacation budget can be a bit….lacking. While I firmly believe cruising is one of the most value-to-dollar trips you can do, it may be that even a week-long one simply may be out of reach. Prices for the 3 or 4 night cruises start super low, depending on which ship, port, itinerary or stateroom category you prefer, so they're really easy to fit into a smaller 'get away' budget. Or perhaps you do have enough for a full week of cruise life, but would rather pick a shorter one but go for a higher category suite to mix it up a bit. The lower cost provides you with more choices!
How Will I Do Cruising?
I was pretty nervous before my first cruise, because I had no idea how my motion sickness would be on the ship. What if I was miserable and throwing up the whole time? Luckily it was just fine, with the help of some meds, and I've never thrown up on a cruise ship even once! That being said – it can be understandable to worry, because everyone may have different levels of motion tolerance. Testing it out over a shorter time can be great for seeing if your stomach agrees with it or not.
Talking with the staff, some told me that they hear all the time that people waiting a really long time before trying a cruise because of this fear, then regretting having waited because it was such an incredible trip! If you're hesitant, just try it out on a shorter itinerary and find out for yourself.
Shorter Cruises Still Get All the Benefits
Even though it's not as long of a trip, you still get to have an amazing vacation with all the cruising offers – incredible stage shows, on-board games and parties, wide variety of entertainment, amazing food (and as much of it as you want), relaxing pools or slides or sunbathing, spa services, exciting ports of call, friendly staff and much more. Seriously, I absolutely LOVE cruising, because it's like the perfect balance of taking it easy and relaxing, and having a super fun time!
What reasons do YOU think shorter cruises are totally worth it?
Check out our other posts from our Carnival Cruise fun!
5 Common Cruising Myths Debunked!
Atlantis Resort Bahamas: Our Aquaventure Day
This content may contain affiliate links. We earn a commission at no extra cost to you if you make a purchase. We may earn money, free services or complementary products from the companies mentioned in this post. All opinions are ours alone…
The following two tabs change content below.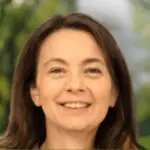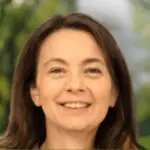 Latest posts by Kelly Dedeaux (see all)