Smart Money Smart Kids: Dave & Rachel's New Book
I received a free digital copy of this book to facilitate this review. All opinions are 100% my own.
Guys I'm So. Dang. Excited! I'm part of the launch team for Dave Ramsey & Rachel Cruze's (his daughter) new book: Smart Money Smart Kids. Now that I've read the entire thing (and am preparing to re-read it), I have to admit I don't even know where to START in telling you guys about it! Seriously, there is so much amazing info in it for raising your kids to be smart with money, have a grateful heart, and basically prepare them for a successful future! The best way to begin something is just to begin, right? I think this 'beginning' should be mine and Hubby's not-so-great financial history. So let's just dive right in, shall we?
First of all, I've been a huge fan of Dave's for awhile now. After reading his Total Money Makeover book, it completely changed how Hubby and I view our financial situation. Up until that point, however, our financial knowledge was very VERY limited. Starting our family while still in college, we used that as an excuse to rack up substantial student loans to cover our education and many living expenses. We also didn't think much about going on several family vacations. Add to that our attempts at starting a large business that completely failed and lead us to bankruptcy…..ya, our financial situation was beyond critical.
After reading the Total Money Makeover about two years ago, we decided to turn our lives around completely. We started by moving to an area (and different state) where there was much more job potential (and a lot better pay) than where we were stuck in Utah. By doing so, we tripled Hubby's annual salary. I have yet to figure out how we got by before….a mixture of amazing family support and the grace of heaven, probably!
We have now been working as hard as possible to get rid of our debt, which currently sits at an appalling $105,000 NOT including our home! The majority is student loans, then there's one auto loan, a little credit card debt, and a chunk that we owe our parents (for daycare and such help while we were in school). This is not chump change, guys! We're throwing as much as we can at this debt, and making many sacrifices along the way. No cable (not really a sacrifice), driving as infrequently as possible to save on gas and repairs, keeping a close eye on our utilities and groceries (see the 15+ Best Grocery Budgeting Tips Ever), and trying to avoid 'extra' stuff such as eating out and toys/games/etc. It's a long process, but we're determined to pull this off!
Now, I'll be perfectly honest with you all: Hubby makes a pretty decent salary. Growing up, I never would've thought my family would have this income with just ONE spouse working. But think about it….this nice salary is going mostly to DEBT! To things that are in the past, instead of things we could enjoy now or save for in the future. Depressing, right?!
This is NOT what I want for my kids, so I want to arm them with as much knowledge, experience and attitude as possible in financial wisdom. That's where Smart Money Smart Kids comes in! Dave and Rachel break it down into very specific, age-appropriate levels. With lots of personal stories and a back-and-forth type narrative, this is so fun to read! What I love the best, though, is that these lessons not only teach kids how to be financial smart, but it helps build their entire character in a way they can TRULY succeed in their life!
Here's some of the things they touch on:
Build the desire in your kids to WORK, not be lazy. This will help them in so many ways throughout their life. Work isn't really a four letter word!!!
Money doesn't grow on trees. Kids need to learn that it does have a limit, and when it's gone, it's gone.
Delayed gratification: learn to save! Set age-appropriate goals, allow your child to work towards something. Imagine their sense of pride and accomplishment when they've EARNED something by working for it.
Do you think it's easier to give away money that's not really yours anyway? Of course it is! Teaching your children that everything is really God's money anyway will help foster a giving heart….now THAT will go far in their lives!
When their old enough, teaching your child the importance and benefit of a budget is crucial. Starting the habit when their younger will make it second nature when they're grown and have much more at stake. Help them tell their money where to go, not wonder where it went!
Debt IS a four letter word! Just like in our situation where it's taking EXTRA work, sacrifice and lot of years of our lives to get rid of, debt can truly ruin your child's future. Raising them to avoid it altogether can do amazing things for them. This is one of the best things you can teach your child!
Student loans: AVOID THEM! There's so many other options, and even Hubby and I (thinking back) could have paid for our college a dozen better ways than the loans. We just didn't realize, and didn't care. If I gave ONE piece of advice to my sisters and children on finances….avoid student loans!
Really, there's TONS in Smart Money Smart Kids that every parent should utilize with their children. Heck, they even cover the different types of family situations (divorced, step-families, special needs kids, etc.). Seriously, they cover EVERYTHING you need to set your kid up for success!
Smart Money Smart Kids is available for pre-order NOW…and comes out April 22nd! So do your kids and all the future generations a favor and go pre-order it RIGHT NOW. It could be the best purchase you ever make for your child's future.
This content may contain affiliate links. We earn a commission at no extra cost to you if you make a purchase. We may earn money, free services or complementary products from the companies mentioned in this post. All opinions are ours alone…
The following two tabs change content below.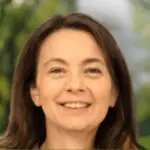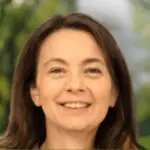 Latest posts by Kelly Dedeaux (see all)