10 Tips to Get Back to Balance PLUS a Recipe
This shop has been compensated by Collective Bias, Inc. and its advertiser. All opinions are mine alone. #BacktoBalance #CollectiveBias
Who else got WAY off their eating plan during the holidays? Even if you don't normally watch what you eat very closely, it's likely that with all the parties, treats, baking and goodies your diet wasn't normal. I can definitely tell a difference, and one of my goals for this year is to get back on track, starting with these 10 Tips to Get Back to Balance…PLUS I'm sharing a recipe!
#1: Drink More Water
I hear this over and over, and for good reason! One of the best things you can do for your body is to drink more water. I, personally, struggle with this big time….but it's a work in progress, and I'm getting better! Drinking water helps keep your body hydrated, and can also help keep you more full throughout the day so you don't go grabbing random treats just because.
#2: Mind the two 'Ps'…Portions and Protein!
That may sound silly, but bare with me. One thing I learned in one of my nutrition classes in college was this trick for eating less, but not being hungry: eat smaller portions more regularly throughout the day, and make sure they've got a good hit of protein in them. This is one thing that works GREAT for me, so I like passing it on!
One easy and delish way I've been doing this is with LEAN CUISINE®! They're making it easier to stay on track all day, every day, with over 50 protein-packed varieties, including breakfast! One of my personal favorites is the LEAN CUISINE® Culinary Collection Sesame Chicken. The noodles are great (I love noodles, and think I'm a pretty awesome 'noodle slurper'…see the video below if you don't believe me!), the chicken has a tasty sesame breading, and the sauce is totally amazing. I like to pair it with the seasoned tomatoes, which I'm sharing the recipe to below!
One of their great breakfast options for starting your day off right is their NEW! LEAN CUISINE® Morning Collection™ Turkey Sausage Scramble. It's full of turkey sausage with egg whites, roasted red potatoes, reduced-fat cheddar cheese, red peppers & onion. Super good!

Seriously, you could keep yourself on the right track with all SORTS of LEAN CUISINE® options! Just head to Walmart's frozen section and BEHOLD….tons of possibilities! Another bonus? Super quick and easy to heat it up, so even in a rushed morning it's no hassle!
#3: Curb a Sweet Craving with Fruit
Especially late at night when you just REALLY want something sweet, go for some fruit first. Although I'm a total chocolate-lover, I'm often able to curb my cravings when I try some strawberries or other sweet fruit first. Less calories, more nutrients, and you're sweet tooth is satisfied!
#4: Have conversations While You Eat
If you're taking breaks between bites (because you, hopefully, don't talk with your mouth full) this makes you take longer to eat. You'll feel full sooner than if you'd rushed. This can really help you to not overeat! Plus, great memories and relationships can be made over mealtime conversations!
#5: Shake it Up!
By this I mean add some VARIETY into your foods. Seriously, how fun is it to eat the same thing day after day? None, that's right! So mix it up with different foods, change up the spices and seasonings, and give your taste buds new things to look forward to.
#6: Hide the Temptations
If you have a weakness for chocolate (guilty as charged!) then it's not smart to keep a bag of chocolate chips on the counter. It not only makes it stand out in your mind every time you see it, but it also makes it WAY easier to just grab 'a little'. And we know how often easy-to-get-to treats go from being 'a little' to 'oops!'
#7: Don't Eat While Plugged In
If you're on your computer or phone while eating, your focus is on THOSE things, not the food. You're more likely to overeat and feel less satisfied because you weren't really AWARE of eating. Our bodies and minds can really work for us with different stimulus making note that we did, in fact, eat enough (see the food, taste the food, etc.) or against us if we can't even remember what we just consumed.
#8: When Shopping, Buy Smaller Indulgences
It's okay to treat yourself in ration, and often that can help you stay on track much better than cutting out your favorites all-together! One way to help you not OVER indulge is to buy less of it. A mini-sized bag of chips, or a snack-sized box of cookies. You can even divide portions into tiny baggies and hide what you don't want to be tempted with right then.
There's a reason parents and teachers have always warned us to eat a good breakfast in the morning. It not only helps you wake up, and stay more alert because you're not hungry (and you're probably more pleasant to be around!), it also will help you stay on track through the rest of the day. So even if you're in a hurry, don't miss it!
#10: Don't Let Yourself Stay Derailed!
You're going to have days where you goof up with being more balanced. It happens to all of us! The bad thing about it is when you let that ONE day set you off for the long haul. It happened, just move right back on track. Also, allow yourself some freedom. It's okay to splurge in your foods every now and then, to enjoy a REALLY amazing dessert or something….just don't go crazy. It's all about BALANCE, after all!
I promised y'all a recipe…..So here's my Seasoned Tomatoes!
Ingredients
5 Roma Tomatoes, Sliced
1 tbsp. Olive Oil
1 tsp. Salt
1/2 tsp. Black Pepper
1 tbsp. Parsley
1/8 – 1/4 cup Parmesan Cheese, Grated
1 tsp. Garlic Salt
Directions
Preheat oven to 400 Degrees F. Spread the olive in the bottom of a 9×13 baking dish. Spread the tomato slices all over the pan, getting both sides of the slice covered in the olive oil. In a small bowl, combine the remaining ingredients. Sprinkle over the tomatoes.
Bake for 8 minutes, then remove from oven. Heat the oven to High Broil and cook for another 2 minutes. Allow to cool a bit before serving.
See, I'm a noodle slurping PRO 😉
This content may contain affiliate links. We earn a commission at no extra cost to you if you make a purchase. We may earn money, free services or complementary products from the companies mentioned in this post. All opinions are ours alone…
The following two tabs change content below.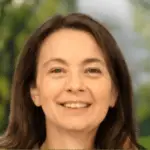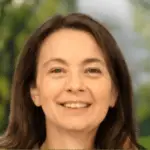 Latest posts by Kelly Dedeaux (see all)