10+ Ways This Momma Handles Stress
I'm a really high-stress type of person, always have been. Even with little things, I often feel overwhelmed! Now with such a busy life being a mom, wife, blogger and more, stress really piles on! Over the years I've slowly-but-surely found little ways to keep my stress managed, and today I'm sharing with you 10+ Ways This Momma Handles Stress!
Now don't get me wrong, I still struggle with stress at times, but it's nothing like how I use to be. I use to break down when I didn't get my entire (and impossible, I now realize) to-do list done each day, or if I had to tell someone 'no' because I couldn't do one more thing. But there's plenty I can do to HELP manage my stresses to a manageable level, and it's made me much happier!
Tips for Managing Stress
1. Get Enough Sleep
I know that's definitely easier said than done, but feeling rested is so important for our mental and emotional states! I can tell when I'm needing more sleep, and it affects my ability to function properly. If I'm not fully functional, and moody, it's much easier to let stress overwhelm me.
2. Have RESCUE Products On-Hand
Stress can still creep up on us, or build up to the point we're just losing it. I know you fellow busy mamas understand that completely! I'm the type who doesn't want a prescription unless necessary, so I love using RESCUE natural/homeopathic products to help me stress less, stay calm and be more in control.
You can get RESCUE products in a variety of forms, from the Pastilles and Pearls (both shown) to Sleep Liquid Melts and more. The pastilles stay nicely in my purse when I'm on-the-go, and I love how the pearls are so tiny and quickly dissolve on my tongue…super convenient!
RESCUE products are gentle and safe, not habit-forming and with no side effects. Last thing I want when feeling stressed, or trying to avoid it, is weird side affects! You can grab them at CVS, Walgreens, Whoe Foods, Spouts and other stores that carry natural products! You can even get a BOGO coupon HERE!
3. Eat Healthy
Our diet can affect all sorts of hormones and chemicals in our body, so eating healthy is crucial to staying balanced and more able to manage our stress. This doesn't mean no sweets or treats ever, or I'd be in major trouble! Sometimes even just EATING something can help my stress levels go down, since hunger brings out my 'moody'.
4. Coloring or Other Monotonous Activities
I'm not an artist. At all. But I do love to sit with a random coloring book and just color with my kiddos…or by myself! Sometimes doing an activity that is just the same, same, same can help us let our minds wander, let go of some things that are causing stress, and let our body's hormone levels correct. Painting, for me at least, is another great way!
5. Turn Up the Tunes
Songs can have a HUGE impact on how we feel, so when stress is getting the best of me, I love turning up some fun dancing music and just rocking out. I don't dance well, mind you, but it really helps lift my spirits and gets me active…which leads us into…
6. Exercise
This one's probably the hardest for me! Exercising not only releases good chemicals in your brain, but keeps you feeling healthier, which definitely helps your moods. It can also affect the way you view yourself (body image, confidence, pride in working out, etc.) which may be a stress in and of itself!
7. Meditate/Relax
You don't have to sit there going 'Hmmmm….Hmmmmm' for an hour, but just sitting or laying down while allowing yourself to RELAX can do wonders for managing stress. You never know, while meditating you may mentally solve some problems that have been causing you stress!
8. Take Time For Yourself
I use to feel so guilty taking time for me, especially for extended amounts of time. But then I heard the airplane story…you know you're suppose to put on YOUR oxygen mask before helping someone else, right? That's life! If you're not taken care of, you certainly can't help others to the full extent. So drop the guilt and find something to do for you…read a magazine, hide in the closet with your favorite treat, have a big girls weekend…just something.
9. Be social
We're busy, so where in the world do we find time to be social with actual ADULTS?! A 30-minute phone call with a good friend can make a big difference – maybe even to you both! Or taking your kids to the park for a playdate…for the kids AND the moms.
10. Don't Try To Be Perfect
I know a lot of moms and women, and I think one of our biggest struggles is thinking we need to be perfect. Guess what? WE CAN'T! Seriously, nobody can be perfect, so why hold ourselves to that impossible expectation? This is my biggest stress in my life right now…trying to be perfect at everything. I'm slowly learning, though, that by attempting that, I actually do worse at almost everything because when I fail (because perfection is IMPOSSIBLE), I get stressed. When I get stressed, I can't function as well. It's a vicious cycle. So do well at things…try your best, work hard…but accept and be happy that your best IS good enough!
What are YOUR best tips for handling stress?
I was selected for this opportunity as a member of Clever Girls and the content and opinions expressed here are all my own.
This content may contain affiliate links. We earn a commission at no extra cost to you if you make a purchase. We may earn money, free services or complementary products from the companies mentioned in this post. All opinions are ours alone…
The following two tabs change content below.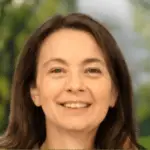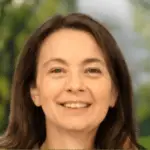 Latest posts by Kelly Dedeaux (see all)