Our Top 12-Passenger Van Pick: Nissan NV Passenger 3500
As many of you know by now, we're in the process of adopting a sibling group from foster care. No, we haven't been matched yet (we're waiting as patiently as possible, although it's hard) but we want to be as ready as possible. We could be going from a family of 6, up to a family of 10 depending on how many are in the group we get matched with! Obviously we needed to upgrade our van, because even if we only adopt 2 kids, we'd be at max capacity – any long drives with bags and such would be much too crowded. We searched in-depth for the perfect vehicle, and finally got Our Top 12-Passenger Van Pick: Nissan NV Passenger 3500! Here's what we love – and hate – about our new family vehicle.
This is NOT a sponsored post – I'm just sharing my thoughts on our new van.
I've never done so much research into vehicles before this because I was super nervous upgrading to such a large vehicle. I had things that were non-negotiable to me: safety for one, but also ease of driving such a tank, comfortable for the driver AND passengers, able to park relatively easy (for a large van) and as not-ugly as possible. You may laugh at the last one, but there's some UGLY large capacity vans out there that I just refused to drive! While I'm not overly fond of the square look, our NV Passenger is the best looking one that fits 12 people that I could find. It's lovingly named R2-D2 (or Artoey) by our kids because it's blue.
I love the storage capabilities of this van – there's tons! The drivers side has a drawer right underneath the slides to the side. The glove box is the regular large drawer to hold random junk (notice all the wet wipes and tissues? yup, it's a mom van). In between the 2 front seats is a HUGE console that even locks! It's large enough to hold a laptop, plenty of cords, even a regular backpack if needed. On the drivers side in the back rows is a little nook for a bit of extra storage. Cup holders come aplenty in the NV Passenger – with 4 right up front, plus the back rows have some that can pull out from the seats.
I don't recall exactly how many airbags it has, but there's a TON, making it extra safe. It's built on a Titan truck frame, is very sturdy, and had high safety test rankings.
Guys, it's a big van – a mini bus, really! But it drives like a big truck, and after getting use to it it's no big deal. I still get a little nervous parking, and it is about the exact size of a typical spot so I try to find larger ones just so I'm not pushing the boundaries. The kids don't have much of a problem climbing in, although they have to do it more slowly than a regular mini-van.
The back seats come out in sections, so there's plenty of layout combinations to fit your family best. If full, there's the 2 front seats, a row with a double and a single (3), another row of this (3) and the back row has two sets of two (4) bringing the total to 12 passengers. Right now we have a double out in the very back to allow for storage, like our stroller. The back doors open wide, and can open all the way around to the side of the van when needed.
One thing I really love about the van is the side mirrors. Since this rides so high, you can't really see your blind spot out the side windows – but these 2 mirrors on the sides show you everything you need to, even your blind spot, so you can drive safely. I think I can see more with these mirrors than in a regular car! They do stick out a bit, so careful going into skinny spaces.
I refused to get a large van without a back-up camera, and luckily this comes with one. Not only that, but it has sensors in the front and back, so as I get closer to objects it starts to beep. More beeps = the closer you're getting. Don't worry, there's a button to turn this off when needed, like when towing. Our version has towing capabilities, with large hooks on the front of the van.
It also has the seat belts built into each seat, not just hanging down from the ceiling. This makes me feel better as they're safer, and less of a strangling concern. We have the headrests in the back seats taken out because they make it so you can't see ANYTHING out the back window from the front – but with the side mirrors you don't really need it anyway.
One concern I had was the air conditioning being able to cool a huge beast of a vehicle like this – it's Texas, after all! I've been pleasantly surprised at how well it works, both in the front and back. The rear has separate controls, and vents under the seats in front to blow to the back seats. There's also 2 vents on EVERY row, along with lights, so each row has what they need. The front has dual controls, which each seat can set to auto or custom as they'd like.
As far as things I DO NOT like about our van – the cost! I never ever thought I'd spend so much on a vehicle – but then again, I was determined to never pay for a brand new vehicle either! It's really expensive, but it IS a huge van so it's kind of expected!
And the gas mileage, of course. It's a 12-passenger vehicle, we're running the A/C like crazy because it's 90-100 degrees outside right now, and it's HUGE – it's not going to get the best gas mileage. We've heard that once the newness wears off (I guess new vehicles get less gas mileage just at first?) the NV Passenger should get 16-18 mpg. Yes, it takes just normal unleaded gas. Ours is currently getting 12-13 mpg, which is super depressing but I've been assured it'll do better once the engine is more broken in (it had only a handful of miles on the van when we got it). In the meantime – YUCK! I'm sure the A/C doesn't help with that.
There you have it – what I love, and a few of the hates, of our new Nissan NV Passenger 3500!
This content may contain affiliate links. We earn a commission at no extra cost to you if you make a purchase. We may earn money, free services or complementary products from the companies mentioned in this post. All opinions are ours alone…
The following two tabs change content below.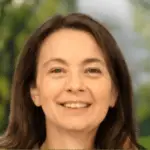 Latest posts by Kelly Dedeaux (see all)