5 Home Buying Mistakes to Avoid
As many of you already know, we recently moved so we could be closer to Hubby's job. Even though selling our old house, which we truly loved, was that biggest hassle and stress of the whole thing, we also had many headaches when buying our new one. Since there's already enough to worry about when moving, I want to help you out with 5 Home Buying Mistakes to Avoid – and hopefully you'll have less of a headache than we did!
I told Hubby that if we ever have to move again (because I never want to) we're going to be much smarter with the home loan process! I wish we had looked more into What To Expect and prepared ourselves. Here's some tips to help YOU!
1: Not Knowing What You Can Really Afford
Many people don't realize that just because they QUALIFY for a certain amount of home, doesn't mean they can realistically afford the payments, insurance, taxes and everything for it. You can use a Mortgage Loan Calculator to play with numbers to get an idea of what you're looking for. Decide what you're comfortable with, and do NOT let anyone pressure you to go higher!
2: Not Knowing All Associated Costs Ahead of Time
Of course you know about down payments and such, but there's so many other closing costs to discuss! Will the seller be covering any of it, such as title? What are the costs of an inspection, appraisal, etc. and when are they due? We ran into many expenses that we weren't planning on, and some were due even before we closed, such as Earnest Money! Be prepared, and plan on more than you think in case something unexpected comes up. The new Capital One digital home loan experience is empowering potential homebuyers to take charge, while providing them the transparency they want and need every step of the way.
3: Expecting Timing to Work Perfectly
We had cash buyers for our home that wanted us to close and move out REALLY fast – and since we were buying a new-build home with no current owners that had to move out, we thought we could get into it the exact same day. That'd be perfect, right? Nope! Just one little piece of paper can move your closing date by several days. Have a back-up plan in case you can't move in RIGHT on the day you thought, and be prepared for that to happen to avoid more tears (I shed plenty!)
4: Not Completing Your Paperwork on Time and Accurately
Like I said above, one piece of paperwork or one missed signature can delay your closing by quite a bit – perhaps even resulting in you having to start the process all over again if you wait too long! When you get a request for a document, follow through quickly. It's also a good idea to VERIFY EXACTLY what they're needing, as some of it may be confusing. Available in select markets, new Capital One digital home loan experience allows customers to pre-qualify for a home loan in minutes from any device, apply online, upload documents and digitally track progress from application to closing. It also includes personalized service from a dedicated loan officer when a customer needs it. Utilize the resources available to you, track your progress with the application and don't hesitate to ask for help from your loan officer!
5: Not Asking For More
If the seller of your desired home is motivated, you can ask for more! Don't get greedy, but negotiating a few extras or a lower price doesn't hurt. Now, if there's many people after the same house then the sellers aren't going to want to give more than they have to. This is where it's good to know the market, and get a feel for how desperate the sellers are. Our realtor negotiated us a new fridge, blinds, and even got them to cover some of our closing costs! Get it all in writing to be safe. Again, to get greedy, but see what you can work out.
To celebrate the launch of their new digital and personal experience, Capital One Home Loans is partnering with Jillian Harris and Todd Talbot, stars from HGTV's Love It or List It, Too, to host a free and open-to-the public Open House event on Saturday, December 12 at the Stonebriar Centre mall in Frisco, TX. During the event, they'll share do-it-yourself tips and tricks for simplifying the entire home buying and owning process. For more information, visit SmartHomeLoans.com
I was selected for this opportunity as a member of Clever Girls and the content and opinions expressed here are all my own.
This content may contain affiliate links. We earn a commission at no extra cost to you if you make a purchase. We may earn money, free services or complementary products from the companies mentioned in this post. All opinions are ours alone…
The following two tabs change content below.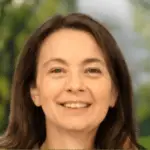 Latest posts by Kelly Dedeaux (see all)