5 Reasons to see The Lion King Remake
I remember when I first saw the animated Lion King in theaters – the movie glitched at a very tense part with Scar, so we sat there for several minutes just like 'uh….' before finally getting to finish the incredible story. All these years later, I've been nervous if the new version would live up to the high bar set by the original – but it seriously blew away all my expectations! It's the same, but not – I can't even decide which version I like better because they're both amazing! If you're debating, here are 5 Reasons to see The Lion King Remake when it hits theaters July 19, 2019.
The Voice Cast
Once they announced the cast brought on board for this film, I had high hopes for it – and it was absolute perfection! I loved the voices in the original, but it seems that this crew was born to voice these roles – from Donald Glover as Simba and Beyoncé as Nala, to John Oliver as Zazu and Alfre Woodard as Sarabi. My favorites were Seth Rogen as Pumbaa and Billy Eichner as Timon – as much as I loved these two crazy characters before, they're even more hilarious and lovable now!
Visually Draw-Dropping
I was quite a bit younger when the original hit theaters, and I remember how beautiful the animation looked – it was quite amazing for that time. We all know how far technology has come, so the skill put into every single scene and moment is incredible. There were moments you could almost think that the team was just showing off their skills with CG and making it look so real, but we weren't at all complaining because HOLY COW it's worth seeing even just to see the details, movements and everything. STUNNING!
Trip Down Memory Lane
Here's the thing – a lot of the movie matches the classic exactly, or at least very close to. Some may think they don't need to see it because of that, but oh you'd be wrong – it's still the story we grew up knowing and loving, but that doesn't make this one any less worth watching because it gives you such a warming sense of nostalgia. It doesn't feel repetitive or like a copy-cat in any way, it's more of a 'remember how you felt at this part' memory sparking time.
New Surprises
I know I said a lot matches the classic – but there's still plenty of surprises! It almost makes it more fun, because you'll be going along enjoying the same lines as the movie you've seen before…the WHAM something new, unexpected and absolutely hilarious ensues. I think that made it a million times better, because it comes as SUCH a surprise since the rest is the same. I'm impressed with the perfect balance of same, similar, and completely different they managed to do!
Laugh-out-Loud
Y'all know I love my comedy in films, and The Lion King didn't disappoint at all! What's more – even though so much was the same, those surprises I mentioned are even more hilarious because you can't predict it. You don't see them coming AT ALL, meaning an audience busting-out laughing out loud throughout the movie. I'd even dare say this new film is even funnier than the original – you'll see what I mean when you run out to see it this month!
Hurry to see The Lion King remake in theaters July 19th!
This content may contain affiliate links. We earn a commission at no extra cost to you if you make a purchase. We may earn money, free services or complementary products from the companies mentioned in this post. All opinions are ours alone…
The following two tabs change content below.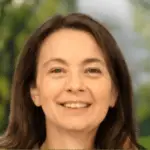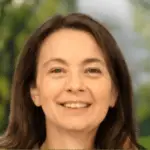 Latest posts by Kelly Dedeaux (see all)