5 Reasons You Should See Tomorrowland
This post contains affiliate links. 
Get a sneak peak into our potential future – the good AND the bad – with the new Disney movie Tomorrowland. Jet packs, advanced robots and more, here's 5 Reasons You Should See Tomorrowland! Plus some activity pages – woot woot!
I was thrilled for the invite to see an early screening of Disney's Tomorrowland, and was pleasantly surprised by the film – it actually wasn't what I was expecting at all! I knew it would be fun, with things to make you think….but I left with such a great message from the movie that made me want to go change the world. Right then!
5 Reasons You Should See Tomorrowland
1. The future looks AMAZING
Seriously, the way they depicted the potential future was not only beautiful, but also fun and exciting. The technology and advancements are things you can totally see coming about, and it makes you eager for them. Plus who wouldn't want to fly around with jet packs?!
2. The Cast
I'm gonna try not to get too 'fan girl' here, but – come on – George Clooney! Although his character starts out a grumpy pessimist, it's really interesting as you see him change along the way back to the 'dreamer' he once was.
I can't begin to describe how thrilled I was to see that Hugh Laurie was in this! I absolutely love him and his acting skills, although seeing him in a more 'strict' character was a bit shocking. He played his role splendidly though!
3. The House Scene
I couldn't help but wish I could re-watch the scene where they're trying to escape Frank's (Clooney's) house over and over again! There's so many little things in it, it's impossible to catch it all in one shot. The fun little details they add to the robots, the booby traps and everything are just exciting!

4. Possible Tie-ins at the Parks
So this is me totally just speculating and not going on any type of facts, but I'm pretty positive Disney's going to be tying some things from the film into their parks – I mean, it's named Tomorrowland just like there, right?! So seeing the movie could, potentially, lead to some 'oh I love that they included that' or 'I remember what that's from' moments down the road if/when they add things in. You know you're going to be seeing this cute little pin around, that I can almost promise you!
Don't wait for changes, though – book your Disney vacation TODAY! Tomorrowland is there, so go check it out and compare it now (and later – good excuse to keep going back, right?) Visit my friends at Get Away Today for the best deals – and use Promo Code BMH15 to get $10 off your vacation package. Buy an extra Tomorrowland pin on me 😉
5. The Message
Like I said at the start, I was NOT expecting the message this movie gives. I really don't want to spoil anything, so won't give it away – but let's just say it's highly motivating for not only being optimistic and 'dreaming' more, but also working harder to make the world a better place. Not much better of a message you can get!
Ready for some Free Printable Tomorrowland Activity Pages?
This content may contain affiliate links. We earn a commission at no extra cost to you if you make a purchase. We may earn money, free services or complementary products from the companies mentioned in this post. All opinions are ours alone…
The following two tabs change content below.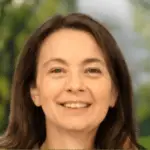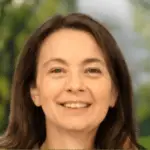 Latest posts by Kelly Dedeaux (see all)