5 Tips for a Multi-age Family Halloween
Thanks to shopDisney.com for sponsoring this post. All opinions are mine alone.
Even though we have 5 kiddos, they're not too far apart in age (8 to 13). I have many friends, however, who struggle to do Halloween as a family because they have a wide spread of ages. What works best for a toddler isn't exactly exciting for a preteen. You can still have a spooktacular holiday with the 5 Tips for a Multi-Age Family Halloween!
#1 Too Scary or Just Right?
This seems to be what parents bring up first – how do I keep it mild for my littles but 'scary enough' for my older kids? While this can be tricky, it's totally doable by finding themes that 'scream' Halloween without the terror. For example, skeletons can be just as thrilling while still being adorable – such as these Mickey Mouse Light-up Hoodies.
Or how about these cute PJ Pals?
#2 Pick Their Favorites
Little ones may be all about Buzz Lightyear or Tinkerbelle, while older kids probably prefer Descendants characters or Black Panther. Whatever they're into, you can get each child their own favorite costumes, accessories and more! This also helps them feel unique and have more fun with 'their' Halloween.
#3 Costumes for Everyone
Help your kids feel more 'together' despite the age differences by joining them in dressing up! Yes, I'm encouraging grown adults to have some fun *gasp* – but seriously, it shouldn't just be the kids choosing their favorites and participating in the activities, the parents should be included to make it really feel like a family event. This is particularly helpful for the 'older' kids who may be worried it's childish to dress up. If they see you in costume, they'll feel like it's just fine to enjoy it!
And yes, include the more furry family members, too!
#4 Share in Decorating
Get input from everyone – big or little, young or old – on your family's theme for decorating this year. Maybe the younger ones can help with plush characters or yard signs. The older kids may be trusted with things that require a bit more care and responsibility – such as garlands or glass figures. This way everyone feels a part of the process, but still have tasks geared to their level.
#5 Matchy?
What better way to bring the entire family – regardless of age – together than with fun matching Halloween outfits? I know some people are very much in the 'each person needs something different' group for their family Halloween clothing, and I agree with that sometimes. I'm a huge lover of awesome matching pjs for my crew, though! Or go for something more basic, like these cool and CUSTOMIZABLE tshirts.
Another option, for those that want to mix it up a bit, is to pick a matching THEME then each person gets their own character. I'd love to go as Jack & Sally, maybe with a little Oogey Boogey or Zero!
There's also picking the same movie – like Toy Story – or go with a 'universe' such as Marvel or Star Wars! There's so many options to choose from, you're bound to find something that works for every family.
Final Tip
Overall, the important thing is to consider each of your child's interests (no matter the age) and include that in some way for our family's Halloween activities. Age gaps can be difficult, and you may end up putting some kids to bed earlier than the teens – but that just means some extra time you can do more 'older kid' things with them, after doing some things the little ones would enjoy.
Hope everyone has a spooktacular family Halloween this year!
This content may contain affiliate links. We earn a commission at no extra cost to you if you make a purchase. We may earn money, free services or complementary products from the companies mentioned in this post. All opinions are ours alone…
The following two tabs change content below.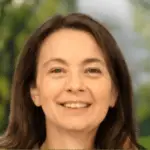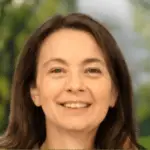 Latest posts by Kelly Dedeaux (see all)