5 Things You NEED to Know Before Taking Kids to NYC
I always wanted to take my kids to New York City, but wasn't sure how they'd do. Since I got the chance to find out in February with my 3 boys, I learned quite a bit – including 5 Things You NEED to Know Before Taking Kids to NYC. I learned the hard way on some of these, so make your New York City trip with kids easier and listen up.
Although I'd been to NYC once before by myself, it was a whole new experience with my young kids. We went for the awesome Swiffer event, but had plenty of free time to do plenty of great things – see my list of Things to Do with Kids in NYC in Winter. We had a GREAT trip, but there were definitely some things I wished I'd prepared for ahead of time!
#1: Kids under 12 DON'T need a Subway ticket
That's right – I paid for THREE little boys, a whole week unlimited pass since we were doing lots and couldn't walk as much – so that's roughly $100 down the drain. On our LAST DAY, a kind lady with a kid in tow saw us scanning their cards to go through the turnstiles and said 'Did you know that if they're under 12, you don't need to pay for a pass for them?' My reply was a dumb, blank stare then….'oh, thank you for letting me know – that'll be great to know next time.' Yup, probably the best tip for kids on a NYC trip!
#2: Their Feet WILL Hurt
Even with taking the subway as much as we could (despite it being really gross, crowded and a bit terrifying) there's still SO MUCH walking you have to do in New York. I made sure they had good shoes, but their poor little feet ached so badly. My Thor, who walks mostly on his toes, was full-on bawling by the end of each day. At the end of the trip, he couldn't even walk through the airport because his feet were way past their limit. Strollers would be nice – except for the subway. This is probably the biggest reason I don't plan to take my young kids to NYC anytime soon, unless there's something extra special going on. When they're older, we'll try again.
#3: Find Places to Get Their Wiggles out
Even though walking is an active thing, it's not free and playful – especially in the crowded streets. Find places they can run, play and just be crazy for a bit. The Central Park Zoo was great for this, as well as the M&M Store (my boys danced in front of everyone for 10 full minutes at this store – everyone loved it!) At the zoo, they had a 'children's zoo' area with a climbing spider web, feeding goats, climbing on 'tadpoles' and more. It was just the free play my boys were desperately needing.
#4: Have a Partial Plan for Food
There's endless dining options in NYC, but many of those aren't great for kids. Try to plan ahead on not only what area you'll be in so you know what's nearby, but also if the atmosphere will be relaxed for your kiddos. We LOVED Max Brenner's Chocolate Bar restaurant, and they were great with the kiddos! Another reason to plan ahead is prices – some are just WAY higher priced than most people would pay for kids who don't eat much anyway. You ALSO need to have an idea of the menu, so you know your kids will actually eat something. One sandwich shop was so weird, not even my sister and I enjoyed the bread, much less the kids.
#5: Research Hotels for Kids
We were lucky that we stayed at a pretty nice hotel that was also great for the kids. A lot of hotels are more 'adult' focused, for meetings and business and such – so going with some noisy, energy-filled kids will just add stress to everyone. Find someplace CLEAN, SAFE and that will be patient with the added little ones.
Any tips YOU would add to this list?
Other Travel Posts you may like…
This content may contain affiliate links. We earn a commission at no extra cost to you if you make a purchase. We may earn money, free services or complementary products from the companies mentioned in this post. All opinions are ours alone…
The following two tabs change content below.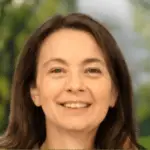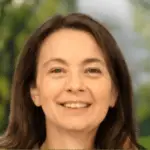 Latest posts by Kelly Dedeaux (see all)