5 Tips for Teaching Children to Give
This post was sponsored by Johnson & Johnson as part of an Influencer Activation for Influence Central and all opinions expressed in my post are my own.
I love the excitement in the air this time of year! Beautiful Christmas lights, fun carols being sung, the yummy food, and – of course – the presents. Another part that I truly enjoy is that the spirit of giving really comes alive during this season, although I wish it was more consistent throughout the year. As my kids have gotten older, I've realized that the whole 'giving' can be lost among the thrill of getting. Here's 5 Tips for Teaching Children to Give, so we can all make this season a little brighter for others!
Tip #1: Include Everyone
If you leave it up to just them, it's probably not going to happen. Try to include the whole family – or maybe divide it up with each child so they each get special me-mom-dad time! By making it a group effort, whether everyone or smaller bunches, there's that support and feeling of working together. It not only helps teach kids to give back, but is a wonderful bonding experience, too!
Tip #2: Make it Fun, Let Them Shop!
As much as kids love picking out toys for their own wish lists, they sure do get excited getting to pick things out for others, too. Have them help you purchase a gift from the Save The Children "Gifts of Joy" holiday catalog, then Johnson & Johnson will match every donation (up to $450,000)! This is building on a three-year commitment of $10 million – that can make a HUGE difference!
Tip #3: Include Technology
Kids these days LOVE technology, right? Mine sure enjoy any chance they get to use it, so why not use that to do something for others? Right now, Johnson & Johnson will donate $1 to your choice of one of its trusted non-profit partners for every photo shared through their FREE Donate a Photo app. You can even share it on Facebook, Twitter or Instagram to encourage others to join in giving back! You can even donate one photo each day, so make it a fun game with your kids helping choose which photo, and which cause!
Since this app launched in 2013, 1.75 million photos have been donated from over 179,750 people. That's incredible! Check them out online, or download the app from the app store.
Remember how we mentioned Save The Children above? They're a longstanding global partner of Johnson & Johnson and are one of the important causes you can choose to support with the Donate a Photo app.
"Johnson & Johnson has curated a list of trusted causes, and you can donate a photo to one cause, once a day. Each cause will appear in the app until it reaches its goal, or the donation period ends. If the goal isn't reached, the cause will still get a minimum donation."
Tip #4: Focus on the GIVING, not the GETTING
I've been guilty of this before, too, and was so excited about getting something that I'm afraid I put too much focus on that part. It's GREAT to be thrilled about getting a gift or service, but try focusing on the GIVING part of it at least as much, if not more. For example, spending hours making wish lists is a fun activity – but maybe also spend a long while making lists of acts of service your family can do this season.
Tip #5: Show Gratitude
Whenever you receive something, show gratitude – no matter how small. A simple drawing from my kids means so much to them, and they sure light up when I'm excited to receive it and proud of the work they put into it! Remember, to kids, the smallest things might mean the most. Work on this with your spouse, too – being grateful when your hubby unloads the dishwasher can show your kids that even simple acts of service – that might really be expected – are still very much appreciated and can help make someone's life a little easier.
Remember, the BEST way for teaching your kids to give this season is by example – download the Donate a Photo app and start giving back now!
This content may contain affiliate links. We earn a commission at no extra cost to you if you make a purchase. We may earn money, free services or complementary products from the companies mentioned in this post. All opinions are ours alone…
The following two tabs change content below.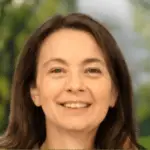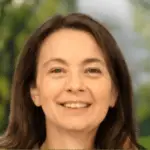 Latest posts by Kelly Dedeaux (see all)