5 Ways to Survive Busy Mornings
Thank you Little Debbie® for sponsoring this post about our crazy & busy mornings. As always, all opinions are my own. #Momsof7am #LittleDebbie #MiniMuffins
Okay, fellow 'Moms of 7 a.m.' – how do you do it? How do you wake up every morning (or at least on weekdays) early and get the whole family ready for school, work and whatever else? I've been doing it for years, but still don't really know how I get through it because it's mostly a blur of exhaustion and yelling 'don't forget your lunch!' As I've thought about it, I think I've learned these 5 Ways to Survive Busy Mornings that've helped me get through – maybe some of these will help YOUR day start of better, too!
First of all, notice how I said ways to SURVIVE, not ways to make your morning amazing? Because let's be real, for most of us mornings just suck. I've never been a morning person. At all. Have you seen that meme around that's something like 'I'm not an early bird or a night owl – I'm just some form of permanently exhausted pigeon'? That's me every. Single. Day! So that leads us to Tip #1 for surviving busy mornings….
Set Realistic Expectations
I've lost track of how many times I've been super motivated, saying that I'll get up early so I can have dishes done, some work out of the way and lunches packed even before the kids wake up. Then we can all have a nice, family breakfast together and get ready without rushing. That's happened maybe once or twice in the 10+ years I've been a parent. Instead of setting myself up for disappointment and guilt at not accomplishing my impossible 'early morning' list of to-dos, I plan on the time I'll actually wake up (not as early as I should – but it's realistic), plan for delicious breakfasts that are convenient and EASY, and that everyone likes so there's no battle over food, and avoid getting elaborate on their lunches or snacks as I pack them. Which leads us into tip number two…
Easy & Tasty Breakfast Options
One breakfast that's always a winner – both because the whole family loves the taste and variety, and because it's about the easiest breakfast possible for our weekday 7 o'clocks – are Little Debbie® Mini Muffins. With options in both blueberry or chocolate chip, it's a sure way to please everyone's tastes, plus all you do is open the box, hand out the baggies of mini muffins, and you're good to go! These yummy baked goods are perfect for on-the-go, too, so even if it's a 'breakfast while you're running out the door' type morning, you won't worry about anyone going hungry 🙂
Choose Outfits the Night Before
We have kids at two schools, and one of them has a uniform-type dress code with very limited options of colors. Since it can waste your entire morning arguing if an outfit is allowable or not, we just have the kids get out their clothes the night before so they're all set and ready to go. This also helps us avoid the 'all my khaki pants are in the laundry', since we have that evening to hurry and do an emergency load of wash if necessary!
Simple Lunches & Snacks
The internet is full of amazing, themed lunches nowadays – but as much as I'd love to make my kids' home lunch that fun and exciting, I know it's just not gonna happen if I'm to maintain any level of sanity. We have about 6-8 lunches we rotate through, all very simple but include a variety of food so I know they're eating how/what they should for the most part.
Snacks can sometimes be a big, long argument as to who wants what and if it's ready to go or can be eaten in the short snack time limit they're allowed – it's a potential nightmare! Luckily I know ALL my kids love Little Debbie® Mini Brownies, and since they come with FOUR mini brownies in a convenient baggie (5 baggies per box), I can pack it and go in no time at all. 
Don't Forget Yourself
I admit, many mornings there's so much going on that the last thing I want to do is worry about getting into 'daytime' clothes (yoga pants are often my bottoms of choice, I admit) or wash my face. Spending those 5ish minutes can really help me feel more awake, and in a slightly better mood when I'm dropping kids off and not getting strange looks from other adults. Well, I guess that last part depends on if I remembered to even brush my hair that morning, but let's just do baby steps, ok? Take at least a few minutes to help YOU feel better, whether it's getting dressed, enjoying a morning coffee, washing your face, or even if it's just flipping through a magazine for 5 precious minutes of 'you time'. You'll be surprised what a difference it can make in helping you feel recharged, and make surviving the mornings just a bit easier!
Check out Little Debbie® on Instagram, Twitter, Facebook or Pinterest to see other tasty & convenient options to help save your busy mornings- plus videos of how other 'moms of 7 a.m.' make it through!
This content may contain affiliate links. We earn a commission at no extra cost to you if you make a purchase. We may earn money, free services or complementary products from the companies mentioned in this post. All opinions are ours alone…
The following two tabs change content below.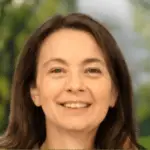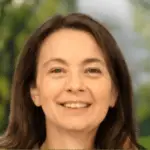 Latest posts by Kelly Dedeaux (see all)