Ideas for Affordable Date Nights
We received a vehicle to try out for the week, but all opinions are ours alone.
It's happened so many times during my marriage – we *finally* get a night without the kiddos, but the budget just isn't large enough to something big or fancy. Not that we mind, because we can still have an incredible time together. If you're not sure what to do for wallet-friendly adult time, these great Ideas for Affordable Date Nights should help. After all, spending time with your special someone doesn't have to cost a fortune, and you can spend nothing while still having adventures and making memories together!
Check for Local Deals
Restaurants, movie theaters, local entertainment venues – they often have deals or specials that can save you some money. While the 20% off may not save much, sometimes you can find the Buy 1 Get 1 Free promotion at a great place for dinner or other activity. If you get the Valpak, Weekly Newspaper Ads, or just check online at the venue you're interested in going to, be sure to check for savings.
Squeeze in 'Mini' Dates
You can still do a 'date' without spending enough time for a full meal or movie. Sometimes it can save you tons to just do a 30-minute trip to get drinks or frozen yogurt together! Hubby and I sometimes do this right after school drop off in the morning – driving nearby to grab drinks (enjoying the heated seats in the 2018 Mitsubishi Outlander Sport during the cold months, plus the smooth ride for our drinks!) and listening to music WE want to hear for a change. It doesn't take long, doesn't require a babysitter or extra planning – it's just a short chunk between morning drop off and heading to work that we can spend some time.
Don't Go the 'Normal' Times
It's definitely more convenient for the majority of people to go on their dates in the evenings and weekends. If you're able, try to fit in a lunch on a weekday instead. Maybe take a shorter lunch at work one day so you can go longer the next with your significant other. This way, meals are often less expensive, wait times are shorter, you avoid most crowds – and if all your kids are in school, you skip the cost of a sitter. This goes along really well with our first idea of searching for deals – many more options are available at the less popular times. This also works great to catch an early matinee instead of a full-price evening movie. As an added bonus – usually less traffic!
Bring Your Date From Home
You can still 'go out' without paying for restaurant foods or entertainment. Whip up something tasty at home and bring it along for a picnic, or pack a comfy and large blanket to snuggle in the back seat while reading a book together. A hike is another fun activity – plus exercise, so I guess there's that bonus. Heck, you could even pull up a movie on Netflix on your phone if you wanted to!
Enjoy a Nice Ride,  Music & Conversation
One of the very first dates hubby and I had, I went to meet him late at night when he got off work at a local restaurant. Not many places were still open, so we drove to a park and sat in the car listening to fun music and comedians, and enjoying some great conversation. It's one of my favorite dates, actually!
We still do this occasionally, like recently when we got to use the 2018 Mitsubishi Outlander Sport for a week. The sound system was AMAZING, and we loved the ability to hook up our phones via bluetooth so we could turn on OUR music. It was plenty roomy for snuggles, and had USB plugs for when the battery on our phones got low. It was also neat having a moon/sun roof – a feature which the kids especially loved when they got to ride in it!
Make Running Errands a Couple's Chore
I know, doing your grocery shopping for date night doesn't sound especially amazing – but it can still be quality time together AND you're saving money by saving time. While you're at it, pick out a special dinner, dessert and/or drink to share later when you get home, so then it's even like a double date! Plus, when hubby goes to the store with me, he appreciates me more because he realizes how hard I work to fit shopping into my schedule AND to keep our budget costs down. And don't forget to take out the car seats ahead of time if you'll be picking up a LOT of things – like us picking up several bags of salt for our home water filter.
Luckily, the Mitsubishi Outlander had plenty of trunk space – plus a cover so you can't see that there's stuff inside when you close the trunk (so we didn't have to unload it right away)!
Service Projects
This is one on my list for when our lives aren't QUITE so hectic – volunteering at our local animal shelter together! It's fun times and memories, plus you're doing good service for others. Go rake someones leaves, serve food at a homeless shelter, or put together kits to send to troops or those in need. A date doesn't HAVE to be focused solely on you two, it can be you two also doing good for others.
Hit the Gym
If you go to the gym – or want to start – make it a good time TOGETHER. You can help support and encourage each other, plus maybe have a few laughs at your honey in aerobics class or you attempting a new piece of equipment in the weight room. Friendly competition doesn't hurt, either.
Have a Date Night 'In'
This happens the most for us – we just can't afford/find a sitter, so we get the kids to bed then have a date night at home. We aim to do this at least 1-2 times a week, because it's quality time together that doesn't have to cost a single penny extra! We enjoy watching shows together, playing video games, even doing some housework while chatting. What matters is having that time with your special someone, to strengthen your friendship and love together and keep the memories alive.
Babysitter Swap
By the way, an AMAZING way to save money on dates is to take turns with other parents (who you trust, obviously). One night you take your kids AND theirs while they go out, then swap another night. It's really great if you can get 3-4 (depending on how many kids that would entail) so you rotate more with less of YOUR turns, and then you can even double date!
What's YOUR favorite affordable date night?
This content may contain affiliate links. We earn a commission at no extra cost to you if you make a purchase. We may earn money, free services or complementary products from the companies mentioned in this post. All opinions are ours alone…
The following two tabs change content below.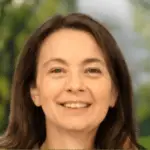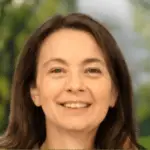 Latest posts by Kelly Dedeaux (see all)