Alice Through the Looking Glass is Funny and Touching
It's been several years since we saw the first Alice in Wonderland hit theaters, so as excited as I was, I was a bit nervous about the sequel. Would it just be a struggle to reignite interest? Would it stick to the visually amazing affects as the first? Would the characters be as love-able/hate-able as before? Last night I got to find out – and realized that Alice Through the Looking Glass is Funny and Touching, with a storyline that may be even more exciting than the first!
All photos used with permission courtesy of Disney Studios. Except my own selfie.
After a few years as a Captain at sea, fighting off pirates and exploring the world, Alice has returned to England to find much has changed in her absence. Come to find out, things have been happening in Underland and it's up to Alice to act quickly to save her truest friend, the Hatter.
The story line and characters fit fantastically with the first film, without being at all a copy-cat feeling all too familiar. It was so unique, pulling you into the emotions and thrill, you couldn't help but love it! In a nutshell – Alice must travel through time to save the Hatter's family. Speaking of Time – here he is!
Your feelings for him will change all throughout the film, and he ended up being one of my favorites. As Alice travels to the past's of her friends, she learns more of their history, and why certain things happened. It's really fun seeing the younger versions of all your Underland favorites – the cat as a kitten is especially cute! I don't want to spoil anything, so you'll just have to go see it for yourself!


I really loved the stunning visuals, just like the first – fun, creative, colorful, inspiring, even shocking in some cases. Absolutely beautiful!
They had a LOT of fun leading up to the release of the film, too – like this amazing Mad Hatter Surprise at Disneyland!

If I'd been there, I probably would've cried or something because HOW COOL WOULD THAT BE?!?! And the bubbles? LOVE IT!
P!nk also created a really great song and music video – I just love her talent and creativity! Who else could pull this off so well?

Alice Through the Looking Glass hits theaters THIS Thursday, so be sure to nab your tickets for an incredible film full of adventure, friendship, racing Time, and – of course – a little madness!
Other Awesome Movies
This content may contain affiliate links. We earn a commission at no extra cost to you if you make a purchase. We may earn money, free services or complementary products from the companies mentioned in this post. All opinions are ours alone…
The following two tabs change content below.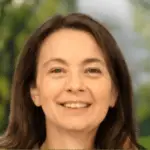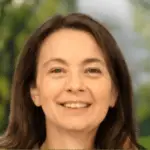 Latest posts by Kelly Dedeaux (see all)