Walt Disney World All-Star Movies Resort
Everyone knows how much I love a good vacation, especially if it involves Disney, right? One thing I've learned is that if I'm able to budget well for a trip, it means I can probably work in more trips in the future – like a reward! When I went to Orlando last October, I had a strict budget I wanted to stick to, so that hubby and I could save up for a big anniversary trip (later this year – yay!), so when choosing which Disney World resort to stay at, budget was at the top of my mind. While the Walt Disney World All-Star Movies Resort was definitely budget-friendly, is it the best choice for your family vacation? I'm sharing all my thoughts on our stay, so you can decide.
While the price varies depending on your dates (and Friday/Saturday nights seem to be more expensive, of course), it seems to be roughly between $100-$150 per night on average. For a Disney resort that offers you early dining reservations, Magical Express, transportation between the hotel and parks and also some magic hours, that's a good deal in my opinion. We took the Magical Express from our airport, and arrived at our hotel (after stopping at All-Star Sports and Music) – along with a massive amount of other people. Even though we did Online Check-in, the line for that was just as long as any other. It took us about 20 minutes to get to our turn at the counter.
Although at this particular time the cast member wasn't overly friendly – but polite – the rest of the time everyone working here was fantastic, so I write that off as them having to deal with LOTS of tired-of-travelling, cranky people before me, so I'll cut them some slack 🙂 Other than when the bus drops everyone off at the same time, the lobby wasn't too full any of the other times I had a question. They do have a little movie/seating area while you're waiting – gotta keep those kids happy, after all! There's plenty of 'movie' themed decor, and even a fun photo backdrop. They also have an arcade, if you want to send your older kids (or spouse) there while you get check-in taken care of.
I have to say, I LOVED all the Star Wars decor with their movie theme – and check out the beautiful tribute to Beauty & the Beast!
Once checked in, we walked over to our building – we were in the Love Bug, on the 3rd floor and near the back. It wasn't an awful walk, and they had TONS of neat decor and statues/figures along the way to make it interesting.
The racing themed area around the Love Bug buildings was pretty cool (the close up of the car is us standing on the 3rd floor balcony checking it out at eye-level). I know my boys would LOVE running their energy out among the 'Winners Circle' area and plenty of grassy spots for them to play. 
I also admired the little details found throughout the resort – like the indents of wrenches and tools in the cement around our area. During the hot times of day, misters sprayed at the winner's circle area, so I'm sure plenty of kids loved that.
Each of the buildings at All-Star Movies is themed after, you guessed it, a movie. There's 101 Dalmatians…
…Fantasia (which is right by the main, Fantasia-themed pool)…
…Mighty Ducks, which also has a smaller (and less busy) pool area…
…and Toy Story, which was actually my favorite! Check out the HUGE door and window, plus the ginormous figures of your favorite characters from the film. Wouldn't this be fantastic for kids?! Heck, it was great for us adults, too!
The main Fantasia-themed pool has a big Mickey (the sorcerer's apprentice) statue, plus fun little 'broom' decor around the gates. They had activities throughout the day, like a bingo game. There's also table tennis available, and life jackets for the littles. I always saw a couple of life guards on-duty at all times it was open.
For the littlest of littles, there's a separate water/splash area they can enjoy.
Another family-friendly entertainment option is the outdoor theater, with fans and seats for you to enjoy some films during your stay. The on-site laundry facilities were a little out of the way, but not horribly, and they never seemed to be super busy. Another way for the kids to burn off excess energy is the big playground.
The food court was surprising, to be honest – there were so many options, we had a hard time choosing! They even had fridges/coolers full of snack options, convenient on-the-go meals and more. My mom ordered a lasagna meal and said it was pretty good. Not amazing, but it was really affordable. I had a steak and potato meal, for roughly $12, and it was about as expected for the cost in a food court.
Now on to what may be a deciding factor in whether you choose the All-Star Movies Resort or not: the rooms. Guys, it's a budget-friendly VALUE hotel, so don't expect it to be amazing. The rooms were just your typical affordable room with 2 queen beds that were ok as far as comfort was concerned, the bedding being average and not very soft. Our room had a small round table and two chairs, a large TV, dresser drawers and mini fridge. The vanity area could be separated by a curtain, and the bathroom was tiny but not overly so for this price-level of hotel. For 2 of us it was fine, but I think even a family of 4 would find it kind of cramped – but manageable.
The open closet hides an in-wall safe, and is open to the vanity area. They provide cute little soap bars and a small bottle of shampoo. The whole room's a bit dated, but the cute decor – like the movie reel wallpaper strip and wall art – was a nice touch.
The noise level wasn't too bad – but considering that we were in the back building, on the top floor and near the VERY back, it was louder than I would've liked. I'm not sure if that means the buildings/rooms closer to the rest would be super loud, but it wasn't a deal breaker where we were. The plugs were a bit loose, so I learned to use the garbage can to hold my charger still so it stayed in the plug. The carpet could definitely use with replacing – it didn't feel dirty or anything, but you could see plenty of stains.
Overall, I do recommend the All-Star Movies if you're focusing more on budget-friendly than high-quality and you can handle smaller spaces with your group. If the rooms were updated a bit, that would make it even better, but like I said before I didn't consider it a deal-breaker. The value you get for the cost is certainly in line, and with all the family-friendly and entertaining things around the resort, I feel it's perfect for families with kids. Oh, and they may just make a friend or two if they keep an eye out for these little lizards, so maybe check that they don't join you on the trip home 😉
If you've stayed at the All-Star Movies Resort, what did you think?
Don't forget to check Get Away Today for great prices on tickets/hotels for your vacation – and use Promo Code: BusyMomsHelper for even more savings!
This content may contain affiliate links. We earn a commission at no extra cost to you if you make a purchase. We may earn money, free services or complementary products from the companies mentioned in this post. All opinions are ours alone…
The following two tabs change content below.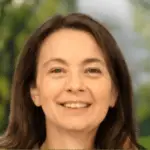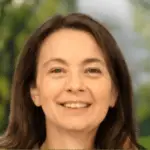 Latest posts by Kelly Dedeaux (see all)