American Girl Doll: Bringing Sisters Together
Thank you American Girl for sponsoring our special visit to your Dallas location! #CharacterCounts #AGDallas 
As many of you know, we adopted one of my girls last year – it's been a whirlwind, that's for sure, but has been wonderful completing our family. One thing that's been a bit challenging is for my two girls to really bond. They're only about 9 months apart, but having not grown up together or even known each other for that long, the whole sister thing is a work in progress. Remembering how special it was to bond with my best friend growing up with American Girl Doll, I thought it'd be perfect for bringing sisters together – and the results were everything I hoped!
Songbird (my new daughter) has told us before that she did have an American Girl doll before she came to us, but sadly it was lost quite some time ago. So many things she had when younger are no longer here, and it seemed that doll was truly missed. Black Widow (my other daughter) has always asked for a doll of her own, getting all bright eyed when we'd go to one of their stores just to look around.
A bit ago we had a 'girl date' with just the two of them and me, and we went to the Galleria Dallas mall – first browsing around, grabbing a treat, and letting them look through clothes. The plan was to then go 'window shop' at the American Girl Doll store, but when we got there I surprised them by letting them know they'd each get to pick out their own, special doll. They were THRILLED, to say the least! Black Widow was about to cry, she was so excited 🙂
When my friend, Val, and I were about my daughters' ages, we loved playing with our American Girl Dolls – I had Samantha and she had Josefina. We would have fun switching their outfits, doing their hair in various styles, and not only enjoying their individual stories but also combining them a bit to create a new world. My thought was, if that was a good way to bond with my friend, why couldn't it do the same for my girls?
Since there's a LOT more options than when I was younger, one of their awesome staff, Tiffany, was extremely helpful with showing us all the different dolls, telling us their stories, and showing us around the store – including the fun cafe and salon upstairs! Just the browsing and learning starting making connections for the girls – what they both liked, the excitement in seeing the accessories and clothes, and just spending that quality time over a shared interest.
After considering their many beautiful and fun choices – and coming close to selecting the Girl of the Year (Luciana Vega, who's brilliant and aspires to be an astronaut) or Tenney Grant (a talented musician) – the both finally decided that their own Truly Me doll.
Here's what was really special – they both picked one that looked similar to them, and just like my girls, the dolls may not be exactly the same, but definitely look like sisters. It was such a fun connection for them to make, celebrating their differences but also appreciating their similarities!
Once we got home with their new special friends, they both had a great time dressing their dolls, brushing their hair, and even sharing with each other the different outfits the picked out. I'll admit, they don't often play well together yet – but that day was amazing and started growing not only a FRIENDSHIP between my girls, but growing that sisterly bond. It made my mommy heart so grateful and happy!
They've since been talking about going in on different outfits, play sets or accessories together for their dolls, so I know that it's truly been a great way to bring them closer together. They also want to save up to visit the American Girl Doll salon and cafe one time as another 'girl date', which will be yet another opportunity for them to make happy memories together as sisters. I love it!
If you or your child had/has an American Girl, which one is it?
This content may contain affiliate links. We earn a commission at no extra cost to you if you make a purchase. We may earn money, free services or complementary products from the companies mentioned in this post. All opinions are ours alone…
The following two tabs change content below.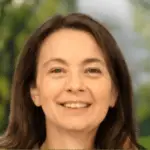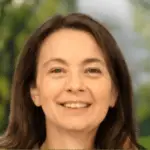 Latest posts by Kelly Dedeaux (see all)