Ant-Man and Wasp: 5 Reasons it's Even Better Than the First
With so many great Marvel films coming out, you may be tempted to skip out on one or two. Trust me, though, you'll regret it because the newest one – Ant-Man and Wasp – is not only hilarious, but downright touching and full of adventure. Today we're sharing it all with you (no spoilers!)! Ant-Man and Wasp: 5 Reasons it's Even Better than the First! And since I completely loved the first film, you know this one must be great 😉
#1: The Cast is Phenomenal
If there's no other reason you want to see this movie, just go for the cast. Seriously! With amazing talent like Paul Rudd, Evangeline Lilly, Michael Douglas, Michelle Pfeiffer and more, it'd be hard NOT to turn out with a wonderful movie experience. Each character is displayed and performed so well, it's like they were each MADE for these parts. I mean, wait until you see Paul Rudd (aka: Ant-Man) spending his time while under house arrest (his consequence from his part in Civil War) – talented guy!

#2: You Might Cry
Or at the very least, get all the feelings – from hope and despair, to excited and afraid, not to mention all the relationship-type feelings such as between Scott and Hope, Scott and his absolutely adorable daughter, or between Hope and her parents. I had tears in the first five minutes, so needless to say this pulls you in right from the start!

#3: You WILL Laugh
If you don't, then something might be wrong. Among all the emotions and adventure, there are a TON of hilarious antics, conversations and the likes that you would expect from such an incredibly funny guy like Paul Rudd. And don't forget his best friend Luis, you definitely brings a whole new level of humor to the screen!
#4: Adventures of Epic Proportions
Guys – there's car chases with MINIATURE vehicles! Add to that a huge PEZ dispenser (Hello Kitty, of course) and Lang's suit that just isn't working quite right, and this will be one wild ride. Not only does Scott need to repair his relationship with Hope and Hank, stay out of trouble (and 'in his house') for 3 more days until his sentence is over, but also help them attempt a rescue for Hope's mom, who may still be alive – but lost for the past 30 years – in the Quantum realm. Oh, and did I mention a Quantum-phasing woman with her own agenda, an eager-for-a-win FBI agent and a black market dealer eager for a big paycheck? Yup, you're in for a crazy time with all these folks trying to beat the clock – and each other!


#5: Because 'Peanut' is the Coolest Kid Ever
We got a feel for Scott's cute daughter in the first film, but she really shines in Ant-Man and Wasp so we see much more of her personality – which is AWESOME! Seriously, more kids need to be this level of fun, supportive, understanding AND unknowingly wise. Just wait until you see more of Cassie in the film, and you won't be able to help but love her, too.
Bonus: All the 'ANT' Names!
Okay, so maybe this doesn't make this one BETTER than the first film, but it sure was hilarious hearing the names Scott picks for his several ant friends. My favorite is probably 'ANT-onio Banderas'!
Ant-Man and Wasp hits theaters July 6th, 2018 – so grab your tickets and enjoy!
This content may contain affiliate links. We earn a commission at no extra cost to you if you make a purchase. We may earn money, free services or complementary products from the companies mentioned in this post. All opinions are ours alone…
The following two tabs change content below.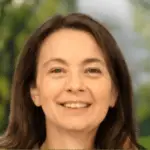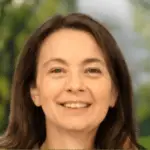 Latest posts by Kelly Dedeaux (see all)