Apple Fritter Breakfast Casserole
This post is sponsored by Acorn Influence & it's advertisers. All opinions are mine alone. #LonestarEggs
I wasn't born in Texas. In fact, I lived in Utah up until 2013 – most of that in northern Utah with lots of snow and mountains. That being said, I really feel that I was MEANT to be a Texan – I absolutely LOVE it here! The people are amazing, there's so much to do, and although the summers are a bit too hot for my liking I'm overall a big fan of the weather. I plan to never leave! There's also plenty of great foods and things grown right here, such as Lonestar Eggs, which I use in a lot of my cooking – like for this Apple Fritter Breakfast Casserole!
I was way nervous when we moved to Texas, away from most of our family and not sure about the area AT ALL. We quickly fell in love with it, though! The traffic may take some getting use to, but I love how we're close enough to pretty much anything we could want to do, but there's plenty of places to just get away from it all, too. Plus these southern manners of 'yes, ma'am' or 'no, sir' are fabulous – my kiddos better pick that up!
This breakfast casserole I whipped up with some of my Lonestar Eggs from Walmart was part of my deal with my kids – less cereal for breakfast so they don't get super hungry before lunch at school. In exchange, they won't take forever eating breakfast as we're racing out the door. Sounds fair, right? I just needed a few more yummy, and preferably make-the-night-before, breakfasts to replace our regular ol' cereal. We got a winner with this one!
Ingredients for Apple Mixture
5 Apples, peeled and diced (about 5 cups)
6 tbsp. Butter
1 cup Brown Sugar, packed
2 tbsp. Hot Water
1 tsp. Corn Starch
Directions for Apple Mixture
In a large pan, melt the butter over medium heat. Stir in the brown sugar until well-mixed. Add the apples and stir until they're coated with the brown sugar mixture.
Cook for 5 minutes, stirring often. In a small bowl, mix the corn starch and water.
Add the corn starch mixture to the pan and cook for another 5 minutes while stirring often.
Remove from heat while you prepare the casserole.
Ingredients for Casserole
4 packages refrigerated biscuits (I use the cheap ones, they work great)
1/2 cup Heavy Cream
1/2 cup Applesauce
3 Lonestar Eggs, large or extra large
1/8 tsp. Ground Cinnamon
Directions for Casserole
Preheat oven to 375 Degrees F. Spray or line a 9×11 baking dish, set aside.
Take the refrigerated biscuits out of the cans and flatten a bit. Lay half in a layer on the bottom of the prepared baking dish.
Whisk the heavy cream, applesauce, eggs and cinnamon until creamy. Pour half over the layer of biscuits. Scoop half the apple/brown sugar mixture over that layer.
Top with the remaining, flattened biscuits, then the rest of the egg mixture, then the rest of the apple/sugar mix.
Bake at 375 Degrees F for 25 minutes. Allow to cool a bit and enjoy!
This was a huge hit with my apple fritter-loving family! Hubby couldn't WAIT to try it when I told him what I was making – and the yummy smell while it cooked had us all hungry!
How do you show YOUR Texas pride?
Other tasty breakfast ideas you may like…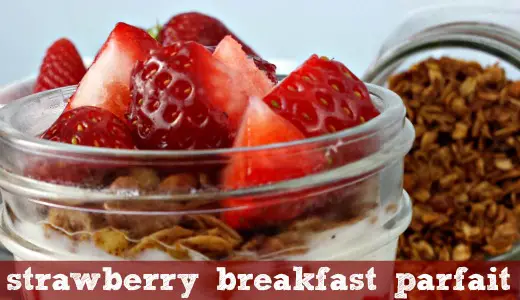 This content may contain affiliate links. We earn a commission at no extra cost to you if you make a purchase. We may earn money, free services or complementary products from the companies mentioned in this post. All opinions are ours alone…
The following two tabs change content below.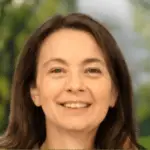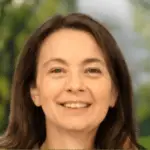 Latest posts by Kelly Dedeaux (see all)