Aqua Kauaʻi Beach Resort
I was provided this Kauai, Hawaii trip to facilitate this review. All opinions are entirely my own. #KauaiDiscovery
As I mentioned a bit ago, I *finally* was able to visit the beautiful state of Hawaii for a press trip in May. From adventurous activities, to delicious dinners and everything in between, it was completely unforgettable. One of the things that can make or break a vacation, though, is where you stay – and our first location at the Aqua Kaua'i Beach Resort was absolutely amazing! From the bright, spacious rooms to the lovely beach area and pools with waterfall, this hotel has everything you need to make your Kaua'i, Hawaii trip even better.
This 25-acre resort near Kauai's Lihue Airport is perfect for any type of vacation – from families with kids, to adults, even big family reunions or corporate gatherings! Their facilities would be great for weddings – and even have a grassy area right next to the beach so you can have the PERFECT views for a beach wedding, with or without the sand that comes with it! Here's a few of my own favorite things about the Aqua Kaua'i Beach Resort…
Beautiful Grounds & Views
Just like you'd expect from a beautiful Hawaiian island, this resort has greenery and beautiful flowers everywhere. Whether it's the waterfall by the pool, or walking right to the beach with the blue ocean waves lapping at your feet, you're definitely in paradise.
The have a fireplace with plenty of lounge spaces, a roomy lobby for meet-and-greets, and there's lovely chandeliers and decor all throughout.
Delicious Foods & Relaxing Restaurant
We got to enjoy several dishes during a welcome reception AND flower-accented lunch thanks to the talented chef's at Aqua Kaua'i Beach Resort. Everything was fresh, and while the foods were familiar enough, they also took a pleasant twist to common favorites. Near the pools is a Shaved Ice shack, which we loved enjoying any time of day.
The breakfast at Shutters – one of 4 dining options – was fabulous. I had the buffet each morning, which offered a wide variety of delicious and fresh foods. They had everything from bacon and eggs, sausage, lots of fresh produce, cottage cheese, oatmeal and cereal, waffles, a super-tasty coconut syrup, and even an omelet station. Fresh juices like orange, guava and passion fruit were available, which was a great way to kick-start the day!
We learned that chef's will often decorate certain foods or desserts with edible plants – like this green tea pudding-type dessert topped with fresh flowers. It was definitely delightful, and I even took a few back to my room, put in my fridge, and enjoyed later that night.
Clean, Spacious & Beautiful Rooms
The rooms were VERY spacious – and as far as I could tell they all had their own balcony. I loved having a view to the ocean – I could relax in my room (or on the balcony with the provided chairs) with the screen closed if I wanted, and just listen to the waves down the way. I think every vacation should include a nap time, and what better way than with a slight breeze and gentle ocean sounds in the background?
Fun Pools & Activities
The Aqua Kaua'i Beach Resort has 4 pools to enjoy. There's a waterfall you can go under, and a great water slide for extra fun. It really made you feel like you were in paradise with the flowers and 'rock' around the waterfall. Loved it!
One morning a week they hold a 'sunrise ceremony' with a traditional chant welcoming the sun. It was really early, but definitely worth hearing the song and seeing the sun rise in the distance. One of my many favorite things on Kaua'i are the sunrises and sunsets – completely breathtaking! They also have classes on various activities, like lei-making, so you can find something for anyone in your group.
There's a daily Koi Fish feeding, where you can feed the many small and LARGE Koi Fish in their ponds. It's so fun watching them swim all over each other trying to get a nibble!
Friendly, Helpful Staff
When I had any issue at all, I could ask the front desk and it was taken care of very quickly, and with a wonderful, friendly attitude. They want to make your stay as fantastic as they can, and you can tell they all truly love their island and this resort, so they're thrilled to show your family or group the best time possible.
I can't wait to visit Kaua'i, Hawaii again, and will definitely be making a visit to Aqua Kaua'i Beach Resort again!
* Kauai: Adventures in Paradise
* Kōloa Landing Resort at Poʻipū, Autograph Collection
* Kauai – the FOOD
This content may contain affiliate links. We earn a commission at no extra cost to you if you make a purchase. We may earn money, free services or complementary products from the companies mentioned in this post. All opinions are ours alone…
The following two tabs change content below.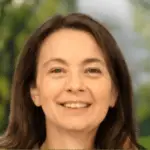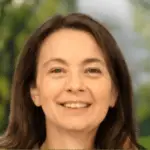 Latest posts by Kelly Dedeaux (see all)