Y'all know how much I love everything Disney – but I've never yet had the privilege of visiting Disney's Aulani in Hawaii. It's definitely on the wish list! I do have some friends that go frequently, though, so I thought it'd be fun to make some awesome printables. Whether it's your first trip or tenth, these Printable Disney Aulani Activity & Autograph Pages are sure to make your trip even more magical and memorable!

Don't forget to check out Get Away Today for the best vacation package deals! Promo Code: BMHDisney
Since Disney's Aulani is more of a tropical resort – and not a theme park – this booklet doesn't have quite as many pages as our regular Disney Activity & Autograph book, but it's still full of colorful, themed fun! There's a stylish cover (front and back), plus an inside page for your child to put their info from the trip.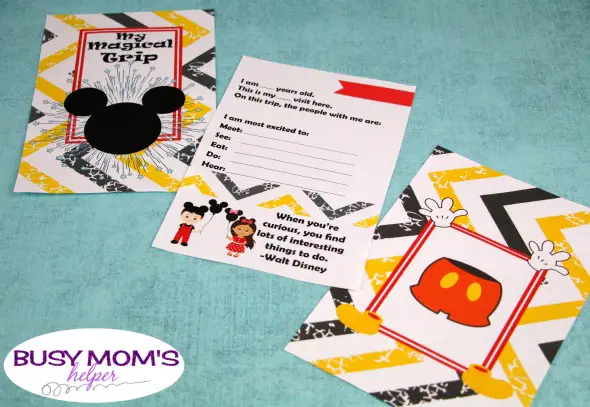 There's then 4 pages of activities and jokes for them to have a bit of Disney-themed fun. These can be great for giving them something to do for a few moments during the flight, waiting to travel, or just some down time at the resort.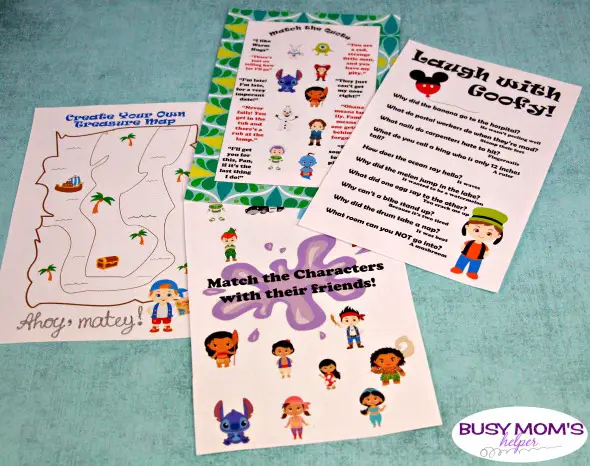 Following the activities, there's then 12 pages for autographs, with a wide variety to cover the types of characters that you're more likely to see at Disney's Aulani resort.
There's some for the classics, like Mickey and Minnie, Donald, Goofy, Pluto and Chip and Dale.
Then we've created some brand new ones for characters such as Moana and Maui, Lilo and Stitch, Ariel (she's definitely tropical/beach-themed, so might be there!) and even one for the 'Cucamonga' – the little coconut-like creatures from the film!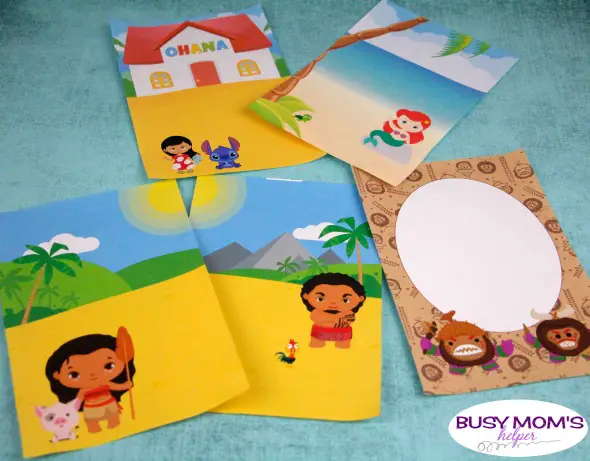 Don't forget to check out Get Away Today for the best vacation package deals! Promo Code: BMHDisney
A total of 20 pages, sized at 6×9 to be a better fit for littler hands – plus more easily to travel with! You can print them out onto normal paper (I recommend cardstock) and staple or bind together. Or take them to professional printing center to have them printed very good quality and bound to last for a long while. The choice is yours!
These amazing Disney Aulani Printables are one of our fun subscriber-exclusives, so be sure you sign up to join our newsletter to gain access to this free printable and more!
What's YOUR favorite character that may be at Disney's Aulani resort?
Nab our other Disney Activity & Autograph Books here!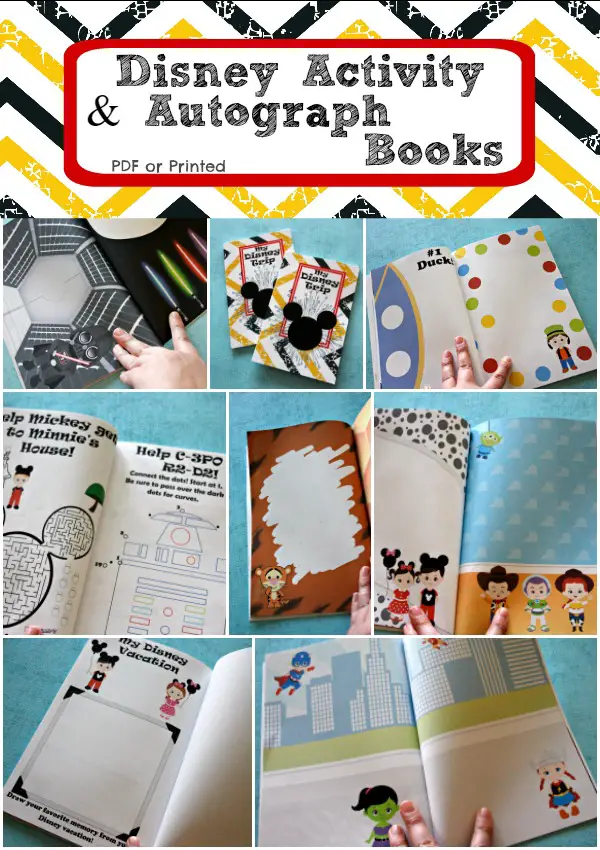 Don't forget to check out Get Away Today for the best vacation package deals! Promo Code: BMHDisney