Speechless about Avengers Infinity War
It's all been building up to this – the past TEN YEARS of awesome Marvel films featuring our favorite superheroes have all been leading to this one big film: Avengers Infinity War. Needless to say, hubby and I have been eagerly awaiting it's release for YEARS, but nothing could have prepared us for this wild ride. I've never had a more challenging time writing about a film – especially a superhero one – than I am now because I'm practically SPEECHLESS about Infinity War!
It doesn't matter who you enjoyed seeing the most the past decade – whether it was the classic Avengers, Thor and Loki, Black Panther, Spiderman or the Guardians of the Galaxy – because they all come together for this massively EPIC roller coaster of a battle. From the far reaches of space, to the city streets, to Wakanda, everyone must do their part for any hope to save half of all life in the galaxy.
Y'all know I don't want to give out any spoilers – I'm a firm believer in seeing it for yourself. And even if not, I'm confident that no matter how much I told you, it would still be an extreme shock to your system once you watch the film! So to avoid spoilers, let me just tell you why Avengers Infinity War is not only the greatest movie ever made (in my own, personal opinion), but why it's in a league all it's own and practical requires you to see it more than once!
The Villain You've Always Wanted
Thanos is FINALLY making his appearance, and let me assure you he does not disappoint all the hype and build up the past several years. He puts the other villains to shame with his power, will, determination, intelligence and more. Not only that, but as you go through the story with him, you see things a different way. Is he evil? Is he just willing to do what must be done for the better of the universe? I'll let you decide that for yourself…
Oh, and if you've never seen any villain THROW A MOON, you'll love this awesomeness 🙂
An Emotional Ride You May Not Be Ready For
You'll laugh the whole way through (this is a Marvel film, after all). You'll most likely cry – possibly the whole way through. You'll be trying to solve problems or seek answers to questions. There's so much your brain and emotions will be going through from the first moments (I kid you not – do NOT be late to this movie!) all the way until the after credits scene, that your brain may even feel a little funny afterwards.
You'll Leave Feeling Different
The whole walk to our vehicle after the movie, then the entire drive home – and even the next day – hubby and I just kept saying things like 'I just….I have no idea!' You will feel different – unsure, curious, excited, sad, angry, happy, incomplete, and so many other emotions you may not even be able to label. I've NEVER had a movie put me through so much in less than 3 hours – and especially not in a way that lasts long after the movie is done!
You Won't Expect What's to Come
If you're like most everyone else, you'll be trying to figure it all out along the way. No matter what you guess, no matter how you think it'll end – you're likely wrong. It will blow you away! Again – I don't want to ruin anything for you – but trust me that you won't know what hit you, even at the finale!
The Visuals are Astounding
So there's the incredible, one-of-a-kind storyline, great cast, hilarious content and surprises all along the way – but Avengers Infinity War also has amazing visual effects. Fight scenes, insane battles, powerful demonstrations, tricky magic, sweet moments, and so much more is done so well that you feel like you're right there through it all. It makes me truly grateful for the technology we have today, making the stunning sights in this movie possible!
Even now, as I'm trying to put my exact thoughts and emotions into words to share with you, it's nearly impossible. There's just SO MUCH! I do know this, though – no film has ever made me go through so many emotions or thoughts, and I've never enjoyed any movie as much as I did Infinity War. I cannot WAIT until next year for the next installment of Infinity War (name yet to be released – eeeeek, so excited!) to see the fate of not only some of our favorite heroes, but also the universe!
Go see Avengers Infinity War NOW – even two or three times!
This content may contain affiliate links. We earn a commission at no extra cost to you if you make a purchase. We may earn money, free services or complementary products from the companies mentioned in this post. All opinions are ours alone…
The following two tabs change content below.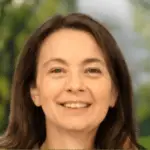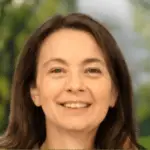 Latest posts by Kelly Dedeaux (see all)