Back to School with Food Allergies
This post is sponsored by the School Nutrition Association. All opinions are mine alone.
School is starting again, and while some parents are worried about finding the exact binder type, size and color listed on their supply list or others are struggling to figure out the drop off routine, there's parents that a truly worried about their child's safety, because their kid is going Back to School with Food Allergies. So what can parents stressing about allergies do about their child going back to school? Find out everything they can to be prepared, but also educate themselves to make the best decisions possible for their young one.
Do y'all remember last month when I told you about the School Nutrition Association conference I was able to attend, and how much I learned about the different aspects of the school food programs? One thing I kept asking for more information about was allergies. I consider myself extremely blessed that none of my kids have food allergies, but do have several friends that don't get that relief. Some are dealing with allergies to peanuts or gluten, others to dairy or soy, some a combination of multiple allergies. Speaking with them, I hear their worry about if their kid will be adequately taken care of at school to ensure they're as safe as possible. Back to school should be an exciting (although stressful, I admit) time, not a time to really question if your kid will be ok or not.
After chatting with many vendors, school officials and others at the School Nutrition Association's conference, I felt so much better at everything they've taken into consideration to keep the kiddos well taken care of, whether they eat breakfast, lunch or even snacks with the school food program. First of all, at the conference there were plenty of vendors looking to have their foods selected and added to menus at schools that offered several allergy-friendly options. Gluten-free grain options, alternatives to dairy, and even some seed butters that would be perfect to replace peanut or other nut butters! One in particular – 88 Acres – had samples that I really enjoyed, plus shared several recipes using their seed butters (they also offer snack bars and such) so kids can still enjoy a SB & J (Seed Butter instead of Peanut Butter!) and perhaps not feel like they're missing out. It was really tasty, especially the pumpkin seed one!
One thing I was curious about – how can schools ensure a child with allergies doesn't accidentally get served the incorrect thing. This is especially worrisome if the child is still young enough they may not be fully aware or understanding of their particular allergy. One program I was shown at the conference expo actually was a full check-out system, so when a child scans their card or number it pops up with any alerts or information that the staff member needs to know. That alone can make school meals much safer.
Also in that program, they can set it up to show SUBSTITUTION options that are okay for that particular child – so the staff can safely provide a quality meal that meets their needs while avoiding troublesome or dangerous (for that child) foods. It can help track insulin records or other medical information necessary for the school nutrition program to do their best, and helps handle alerts that may need to be sent out – such as the weekly menu to parents so they can see it and go over what is or isn't okay for their particular situation.
I was so excited to learn of the many ways school meals can be made safer, even for kids that have allergies. I don't personally know the stress that parents of children with food allergies deal with, but I imagine it's immense. Luckily there are options available to make school less overwhelming in those cases!
If you're a parent with a child (or children) that has to deal with food allergies, my heart goes out to you and the battle you may have while raising them. I highly encourage you to talk to your school nutrition director about how they handle things like that, and the ways they're making it as safe as possible for your kiddo. Speaking to some directors and other staff of school programs at the conference, they all seemed to truly care about the quality and safety of the food being served – for ALL the kids, not just those without allergies. So don't hesitate to reach out! Once you handle that, you can focus on some of the other exciting aspects of back to school – like family reading time!
If your child has allergies, how do you handle it best?
Note: these are programs/foods that are available and used at some schools, but keep in mind not every school may use the same programs/policies – I recommend checking with your school with questions. 
This content may contain affiliate links. We earn a commission at no extra cost to you if you make a purchase. We may earn money, free services or complementary products from the companies mentioned in this post. All opinions are ours alone…
The following two tabs change content below.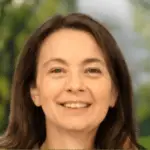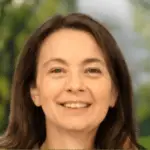 Latest posts by Kelly Dedeaux (see all)