The Beauty of Disney*Pixar's COCO
I attended an early screening free of charge to facilitate this post. All opinions are mine alone.
If you're like us, your family has been eagerly awaiting the movie COCO to hit theaters on November 22nd. Maybe it's your big plans for the Thanksgiving break, or maybe your kids are saving up for some popcorn to enjoy while watching. We were thrilled when we all got to attend an early screening, and even our youngest came out just listing off all his favorite parts! Needless to say, it was a huge hit with all of us – but the biggest thing we loved was the beauty of Disney*Pixar's COCO! From the bright, festive colors in the Land of the Dead, to the sugar skull designs on the skeletons, even to the glowing Marigold petals appearing all throughout the film, this is a must-see movie that's STUNNING from start to end!
A little background on COCO – it's the story of a boy named Miguel (voice of newcomer Anthony Gonzalez), who dreams of becoming a musician like his idol Ernesto de la Cruz(voice of Benjamin Bratt). The problem is, his family has a generations-old ban on anything to do with music! His desperation to prove himself a talented musician to his family, his adventures lead him into the Land of the Dead, where all those who have passed on – but are still remembered – live. From his distant relatives, to new friends like the somewhat unbalanced Hector, Miguel will learn just how much family means, and how important it is to remember those who came before.
Even though the movie is downright HILARIOUS – even hubby and I were laughing out loud along with the kiddos – and full of such emotion and incredible moments that pull you into the story, the absolute number one reason you HAVE to go see COCO is because it's practically breathtaking to see! The team spent SIX YEARS on this movie (did you see my interview with sketch artist Ana Ramirez?), and you can tell the effort, research and attention to detail that went into every part of the movie.
Extreme thought went into the people – both humans and skeletons alike – to give them personality, uniqueness and bring the whole artistic atmosphere together. The moment Miguel sees the Land of the Dead, we were blown away by the bright, beautiful colors everywhere and the designs that went into everything – from the buildings and trains, to the 'spirit guides' and clothing. This is one movie I'd love to see made into an adult (or kid, I'm not picky!) coloring book, just for the pure joy it'd be to color it all myself 🙂 And oh my gosh – the bridges of glowing Marigold petals are absolutely AMAZING!

Now, even though I said that the number 1 reason to see it was the visual stuff, there's so much more that make this movie incredible – and one we're likely to go see in theaters again, and buy as soon as it's on DVD! The humor I already mentioned – from his Abuela (grandmother) and her habit of throwing shoes and piling people's plates with tons of tamales, to Miguel's dog Dante who may be the smartest, dumbest dog I've ever seen, to his great Abuelita who thinks computers are a demon machine – there's no end to the laughs in COCO.
The story is amazing, pulling you in right from the start out of both curiosity to Miguel's past and eagerness to join in his adventure for his future. You can't help but love the characters, and it's likely you will have teary eyes by the time the movie ends – hubby did, and I was full-on crying! The writers did such a remarkable job putting the story together so it was not only entertaining, with some special surprise twists along the way, but also pulled at your heartstrings and may make you see your own family in a whole new light.
I won't ruin anything by telling you how it ends, since it's not quite what you'd expect – that's for you to see for yourself as you join Miguel, Dante, Hector and the whole familia when you see COCO in theaters beginning November 22nd!
This content may contain affiliate links. We earn a commission at no extra cost to you if you make a purchase. We may earn money, free services or complementary products from the companies mentioned in this post. All opinions are ours alone…
The following two tabs change content below.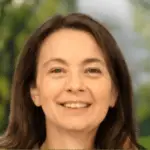 Latest posts by Kelly Dedeaux (see all)