Best Family Gifts for 2015
I received some of these products to help facilitate this post. All opinions are mine alone. Some of the links are affiliate links.
Our family loves getting gifts we can all enjoy TOGETHER for the holidays – whether it's games, an activity, tickets to an event, whatever. We decided to help others do do the same by sharing the Best Family Gifts for 2015!
You can also follow these links to check out our gift guides for: Girls, Star Wars Fans, and Boys.
Peanuts Movie Flying Ace Game Board Game
The world's most beloved beagle is back! A legend in his own mind. Snoopy takes off as the Flying Ace in constant pursuit of his nemesis; The Red Baron. It's high-flying fast-paced fun around the Eiffel Tower as Woodstock and his team of mechanics lend support from the ground. Pick up the most tiles to win!
Mix It In Soft Serve 1-1/2-Quart Ice Cream Maker
Professional-quality soft serve ice cream, yogurt, sorbet and sherbet is now available right at home, with the Cuisinart Mix It in Soft Serve Ice Cream Maker. Not only does it make everyone's favorites, but with three built-in condiment dispensers, it makes them extra delicious! Just a pull of a tab send sprinkles, chips and other mix-ins down the chute to mix right into frozen desserts as cones or bowls are filled. Operation is fully automatic; simply pour in the ingredients and turn the dial!
Disney Infinity 3.0 Edition Starter Pack
Disney Infinity 3.0 Edition now welcomes Star Wars to the ever-growing collection of Marvel, Disney and Disney Pixar characters, stories and worlds. Together new heroes can join forces with characters from previous editions and embark on adventures as big as your imagination in the 3.0 Toy Box! Disney Infinity encourages you to play your way, whether you explore open-world creation in the Toy Box or story-driven gameplay inside Play Sets!
Now for the first time ever, a whole new world of Disney's ALADDIN is revealed in a whole new way on Blu-ray and Digital HD — with never-before-seen bonus! With the help of a hysterically funny, shape-shifting, 10,000-year-old Genie, street-smart commoner Aladdin and clever, confident Princess Jasmine join forces against the evil sorcerer Jafar to put an end to his plans to take over the kingdom!
Exclusive Super Color technology offers a wider color range for true-to-life image projection, while sound enhancement technology delivers improved sound quality. With advanced audiovisual features, flexible connectivity options, and an affordable price, the PJD5155 is ideal for use in education and small business environments.
Whether you prefer Disneyland or world, Universal or a beachy cruise vacation – give your family the gift of memories! Plus, layaway is only $125!
Twist your words for the wordsmithing win with the Scrabble Twist game! The game unit displays 5 letters at a time, and the more 3-letter words you can find in them, the higher your score will be. Just tap and twist to bank each word and move on to the next! You can start in Easy mode and work your way up to being a pro, whether you're playing against others or just yourself. With 3 games to choose from and room for up to 7 other opponents, if you can win Scrabble Twist you'll know you're the word champion!
Brentwood Originals Brushed Twill Bedrest
Brushed Twill Bedrest in Navy provides a functional pillow that allows anyone to lay in bed and read work or just watch TV comfortably.
 Monopoly: Here and Now Edition
Monopoly: Here and Now Edition is a whole new twist on the classic property trading game.
Oh, a lovable misfit from another planet meets a girl named Tip. The two unlikely friends embark on the greatest journey of all time…the journey HOME.
What family wouldn't get a hoot from risking a pie in the face? Have your camera ready!
Marvel's Avengers: Age of Ultron
Good intentions wreak havoc when Tony Stark (Robert Downey Jr.) unwittingly creates Ultron (James Spader), a terrifying A.I. monster who vows to achieve "world peace" via mass extinction. Now Iron Man, Captain America (Chris Evans), Thor (Chris Hemsworth) and The Hulk (Mark Ruffalo) — alongside Black Widow (Scarlett Johansson), Hawkeye (Jeremy Renner) and Nick Fury (Samuel L. Jackson) — must reassemble to defeat Ultron and save mankind…if they can!
Pass them out as gifts after the main event, Kids love playing with these. or save them for another fun occasion.Great Fun at Weddings, Birthdays Parties.
When 11-year-old Riley moves to a new city, her Emotions team up to help her through the transition. Joy, Fear, Anger, Disgust and Sadness work together, but when Joy and Sadness get lost, they must journey through unfamiliar places to get back home.
The Original Whirley-Pop stovetop hand-crank popcorn popper brings it all back with its one-of-a-kind design. You can enjoy light, flavorful popcorn (makes up to six quarts) that you prepare yourself right on the stovetop in just three minutes.
Meet the next generation of villains in Disney's DESCENDANTS! Imprisoned on the Isle of the Lost, home of the most infamous villains who ever lived, the kids of Maleficent (Kristen Chenoweth), the Evil Queen, Jafar and Cruella De Vil have never ventured off the island… until now. Sent to idyllic Auradon to attend prep school alongside the children of beloved Disney heroes, these villainous kids must execute a plan that helps their evil parents achieve "world domination" once again! Will Maleficent's daughter (Dove Cameron) and the other rebel teens follow in their rotten parents' footsteps or will they choose to embrace their innate goodness and save the kingdom? Co-starring Booboo Stewart, Cameron Boyce and introducing newcomer Sofia Carson, this wickedly cool comedy adventure is awesome to the core!
Beat The Parents Family Challenge Board Game
Beat the Parents Family Challenge is the game of friendly family competition! Everyone competes in four kinds of events: Vision, Agility, Smarts, and Luck. Each event card deck has 27 unique mini games that share that theme. Vision games test your perception and visual memory such as memorizing a picture and then answering questions to see how much you remember. Agility games test your physical skills and dexterity, such as flipping and catching a medal with the card. Smarts games test your knowledge and quick-thinking ability. Rely on your good fortune with Luck games, which leave the outcome purely to chance. By the time all four Event Medals have been collected, the team that has won the most challenges and medals wins the game! With over 100 mini-games available to compete in, Beat the Parents Family Challenge is the ultimate game of family fun!
The Minions, breakout stars from "Despicable Me," are presented in an origin story that showcases their unpredictable personality and physicality, and pairs them with equally memorable human characters. As it turns out, Minions have existed since the beginning of time. They have evolved from single (yellow) cell organisms into the familiar beings we know, and they live for a collective purpose: to seek out and serve the most despicable master they can find. Academy Award winner Sandra Bullock will lead the voice cast of the human characters as Scarlett Overkill, the world's reigning super-villain of the 1960s.
This content may contain affiliate links. We earn a commission at no extra cost to you if you make a purchase. We may earn money, free services or complementary products from the companies mentioned in this post. All opinions are ours alone…
The following two tabs change content below.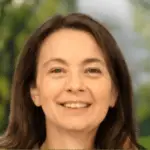 Latest posts by Kelly Dedeaux (see all)