The 5 Best Moving Tips
This post is sponsored as part of a #SwifferFanatic Ambassadorship. All opinions & experiences are my own. 
Have you moved a lot in your adult life? Since getting married, hubby and I have done four BIG moves – one between states! Every time it's difficult – leaving friends and family, getting use to new areas and roads, plus all the hassle of packing and redecorating! But there's one big advantage – a CLEAN SLATE! You get to start over with organizing and decorating your house, setting it up how you want and dream. Kind of fun, right? To help with the less exciting parts, here's The 5 Best Moving Tips I've learned through the years.
Now, I'm not going to tell you how to pack, or the ideal boxes to use – those types of things vary too much between each person and their preferences. But these things are pretty universal, in my opinion, and great for more easy moving.
Tip #1: Use Color-Coded Stickers to Help Movers
Whether you have help from movers or friends, they're not going to know what room is 'Bobbies Bedroom' or even what floor things are in. Heck, even YOU may forget – and although writing on the box is helpful to a point, it takes longer to write them, and to read it. Instead, take some really cheap stickers – either colored, or get white and use markers to color them.
For multi-story homes, pick a color for each floor. I did RED for the main floor because it's like 'STOP at this floor'. The 2nd floor was Green for 'Good go GO Upstairs'. Then a 2nd sticker was on the box, matching a BIG sticker outside each room….
Then it's just an easy glance to know where each box goes!
Tip #2: Clean the floors AFTER moving everything
Since footprints, dirt from boxes or even hair and fluff from pets or couches will still be getting on the floor, wait until everything's cleared out, THEN give the floors a good cleaning! For the people moving INTO our old house, I wanted it super clean for them but didn't have much time – so used my trusty Swiffer Sweeper&Vac to get the hair and fluff, then the Swiffer WetJet to give it a clean shine and get the last of that dirt. After we got into our new house, it just took a tiny bit to get our new wood floors shining after all the mover footprints!

Tip #3: Add Felt to Furniture Feet Before Moving
Your movers come to take your sofa out, only to leave a nice new scratch on the floor for your home buyers. Oops! Best to add the felt before things are moved, to protect the floors so the new owners can enjoy their new home in as best condition as possible.
You also don't want to wait until your piano gets put on your shiny new wood floors to put on the felt pads, since just one little nudge could leave a permanent scratch. Same goes for tables, chairs, couches, etc. that will be on scratch-able floors. Put the felt pads on before bringing them in to make sure they're secure, and to make certain your new floor is protected.
Tip #4: Quick Fixes with Mr. Clean Magic Eraser
Before handing over keys to the new owners, clean up random scuffs and marks along the floors, base boards and such with a Magic Eraser for an extra good CLEAN SLATE. Also go around in YOUR new place to erase any marks – you want it as shiny and new as possible, right?
Tip #5: Leave Your Buyers a Thoughtful Gift
Even if it's just a cute 'home' keychain for the house keys as you turn them over, it will really make them feel special that you took a moment for a quick extra thought for them. At our last home, we even left our buyers a whole Swiffer Green Box (thank you Swiffer!) to help them with their own clean slate, as well as a watering can for the window flowers. It's the little things that count!
What are YOUR best moving tips?
This content may contain affiliate links. We earn a commission at no extra cost to you if you make a purchase. We may earn money, free services or complementary products from the companies mentioned in this post. All opinions are ours alone…
The following two tabs change content below.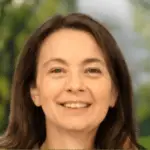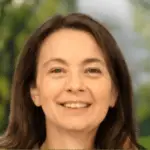 Latest posts by Kelly Dedeaux (see all)