Best Tips for Cold Season
This post was sponsored by Vicks VapoRub as part of an Influencer Activation for Influence Central. I received complimentary products to facilitate my review.
Who else has been getting hit with the cold hard this winter? It's been non-stop at our house since before Christmas, going from one person to the next. The kids are so sick (literally!) of coughing! I know they need their rest to help them recover more quickly, but it's so hard when they're miserable. Luckily we've got some of the Best Tips for Cold Season to share!
 #1: Get Enough Rest
Your body gets exhausted fighting off the cold, so help it along by making sure you (or your kids) get plenty of sleep and rest. Even a little long naps can do wonders – I know, easier said than done! Just remember, the sooner you get over your cold the quicker you're back to being fully functional and productive. So as challenging as it is, SLEEP!
#2: Get Cough Relief with Vicks VapoRub
It's really hard to get enough sleep when you're hacking up a lung, and since our boys share a room – if one of them is coughing all night, none of them sleep well! I grew up using Vicks VapoRub, so trust it with my own kiddos now. It's a cough suppressant for the whole family (I use it plenty, too!) – intended for 2+ years of age. It's a topical cough medicine with medicated vapors, so it's not likely to cause drowsiness or jittery side effects when you use it as directed. I love how it starts working instantly, giving them soothing cough relief for their cold. I rub a bit on their chest and throat so they can get those vapors of camphor, eucalyptus oil and menthol.
#3: Use a Humidifier
Whenever the common cold hits our house, we pull out our humidifier (we had two, but one's been missing since the move – need to replace it asap!). Think of how dry your throat gets when you're coughing – keep the air moist and it's much easier to sleep. Another aspect I love of it is that it helps the air stay cool – your body gets heated up when you have a coughing fit, so it's a nice relief.
#4: Drink Plenty of Liquids
Staying hydrated is always important, but more so when you're fighting off a cold. For a dry, scratching and/or sore throat you can especially enjoy warm liquids – try heating up some orange juice, apple cider or even hot cocoa! It feels so nice on your throat, and your sick kids will appreciate a little 'treat'!
Head out and grab a tub of Vicks VapoRub now so you're fully prepared for WHEN the cold hits your household! It's not fun, but at least you can be ready and now know great ways to help treat a cold for kiddos and yourself!
This content may contain affiliate links. We earn a commission at no extra cost to you if you make a purchase. We may earn money, free services or complementary products from the companies mentioned in this post. All opinions are ours alone…
The following two tabs change content below.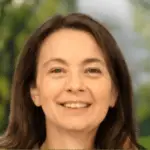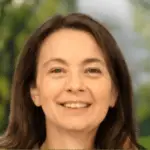 Latest posts by Kelly Dedeaux (see all)