Birthday Invitations the Way YOU Want Them!
This post about totally customizable birthday invitations is sponsored by Basic Invite. Photos courtesy of Basic Invite. All opinions are mine alone.
Is it just me, or is one of the most frustrating parts about planning a party the invitations? I mean, I don't have much time anymore to design exactly what we want, yet most sites you're stuck with the one option – maybe a couple variations – but that's it. Luckily I found out about Basic Invite, where you can completely customize your invitations – colors, designs, envelopes and more! Now you can get Birthday Invitations the Way YOU Want Them with hardly any hassle!
Because I know the first thing many of you will wonder is what type of invites they have – there's tons! Not just awesome birthday ones, but also for weddings, baby, holidays and more. Being busy moms, though, I think the birthday ones are probably are biggest focus year-round. They have plenty of simple party invitations, but also awesome ones your kiddos will go crazy for – such as space themed, circus, candy land, sports, monsters, watermelon, and so many others!
So how can you customize your invite? After you've selected which awesome one you want – perhaps like these cute mustache birthday invitations – the real fun begins. Change the color – and not just from a handful of choices. You have over 180 different color options, so you can make the card exactly the way you want it – and since you can change colors on each element on your card, even the littlest detail is your choice!
Another great thing – especially for us moms who really want to see EXACTLY how things will print out, and how they feel (paper quality is hard to tell without having it in your hands, right?) – is that Basic Invite gives customers the ability or order an actual printed sample of the invitation before placing their final order. That means you get to see and feel YOUR invitation, that you customize – so you have no doubt it's the way you want it.
Once you have your incredible invitation – whether it's a fun shark themed one or one of their more classy birthday invitations – you also get to customize it even more by choosing from over 40 different colors of envelopes. That's right, Basic Invite is as colorful with their envelopes as with their invitations! With this, you can set your card to stand apart even before it's opened! Plus, an extra bonus for us parents, all of the envelopes are peel and seal, making it quick to close them securely.
I don't typically invite a ton of kids because – well, sanity – but I still appreciate their address capturing service. With this, you can simply share a link on social media to request friends and family's addresses. It'll then store them in your account, and you can select which ones to include during the design process. Basic Invite even offers recipient address printing at no cost on all Christmas card orders, which can save a bundle during the holidays!
If you like to get fancy or make your invitation stand out even more, foil cards are an option in gold, silver and rose gold. Plus, all of their foil designs have the choice of flat or raised foil!
Since we parents LOVE saving money (and parties are expensive, anyway) you can save an extra 15% on Basic Invite with Coupon Code: 15FF51
Be sure to ceck out Basic Invite on Facebook, Pinterest, Instagram or Twitter for more invitation ideas and fun!
This content may contain affiliate links. We earn a commission at no extra cost to you if you make a purchase. We may earn money, free services or complementary products from the companies mentioned in this post. All opinions are ours alone…
The following two tabs change content below.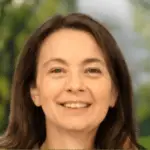 Latest posts by Kelly Dedeaux (see all)