How this blogger made over $20K with less than 60K pageviews
When people ask me what I do for work, I tell them I'm a full-time blogger. 90% of the time this brings on the question "do you actually make money blogging?" That's a difficult question, because it varies for each person – from making LOTS of money, to no income, to even costing them money. Each story is different, each blog is different, but I'm going to tell you how THIS blogger made over $20k last year with less than 60k pageviews a month!
Contains affiliate links that support this blog at no extra cost to you. See my disclosure policy for more info.
Now let me clarify a few things – I made just over $20,000 (was just over $23k total), but that wasn't profit – it was gross income. I'm still at that stage where I choose to put everything I earn back into my blog. Things like hiring a VA, courses and ebooks (like How I went from 17k pageviews to 350+ monthly pageviews in 9 months), conferences, supplies for posts, even a Family Forward Conference/Vacation was out of that money. I'm only counting what was actually PAID to me – some work was done in November/December but payment will count as 2016. When I average out the year, my monthly pageviews were under 60,000 per month. You DON'T have to have high pageviews to make money blogging – but yes, it would help!
Here's some big things I did that jumped my income up from around just $5k in 2014 up to $20k in 2015.
#1: I improved my photography
I learned some amazing tips for handling my camera and styling shots during the Click Retreat in January. Then I took the Confidence Workshop from MeRa Koh and really learned how to use my camera manually. This made a HUGE difference in my pictures! I still have a lot of improving to go, but it's already come a long way, and my photos are more likely to get repinned if they look awesome. This helped my income because brands are more eager to work with someone who has excellent photography.
#2: I took the Business2Blogger Course: BlogPreneur
Ran by three amazing bloggers who combined make OVER 6 FIGURES A MONTH: Holly from Kids Activities Blog, Becky from Your Modern Family and Paula from Beauty Through Imperfection, this course teaches you EVERYTHING from photo editing, how to help a post go viral, social media, writing for your audience and most importantly, how I can sell my website one day. Guys, I haven't even FINISHED all the great videos yet, as I work through them one by one, but my blogging business has seen a huge difference – this gave me a big push towards the end of last year, and has me super hopeful for 2016!
#3: I Connected with Other Bloggers
This isn't a competition, it's a community. Tearing each other down helps nobody, building each other up helps everybody! I've made some amazing friends and gotten new connections thanks to those friends. We help each other with blogging questions, bouncing off ideas, and support. I recently released my new Disneyland Activity & Autograph Book and asked in my communities if anyone could help me spread the word. I was left in tears as not a few, but DOZENS of wonderful bloggers didn't hesitate to support my new project! These connections can be your lifeline with your blog – don't ignore them.
#4: I Managed my Time Better
You could work 18 hour days on your blog and STILL have plenty left on your list of things to do. I learned to prioritize and focus. I learned what my own strengths were, as well as my weaknesses – then I hired a VA to handle what would take a large chunk of my time. Yes, it costs money to have a VA, but she can do her assigned tasks a ton faster than I would – and then I was able to focus my attention on other items of my blog.
#5: Apply for Sponsored Posts – a Lot
Guys, pageviews aren't everything. They're awesome and nice and helpful – but QUALITY is meaning more and more. Make your blog easy to navigate, be consistent with social media and INTERACT with your followers, use beautiful photos, and just be you. Apply for sponsored posts as much as you can – but stay with what your blog is about. Don't sacrifice the quality of your blog, or your followers, just to grab a sponsored post. I won't do alcohol posts unless it's for cooking. That's just not me or my blog. I won't review horror movies because I HATE them, and don't cover that type of thing. Stay consistent to YOU and YOUR BLOG. Watch for opportunities that match, make a great pitch for a unique idea, then deliver high quality content. One sponsored post will turn into two, then three, and so on. Don't let fear prevent you for trying for those paid opportunities!
This content may contain affiliate links. We earn a commission at no extra cost to you if you make a purchase. We may earn money, free services or complementary products from the companies mentioned in this post. All opinions are ours alone…
The following two tabs change content below.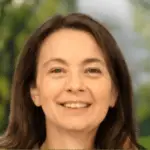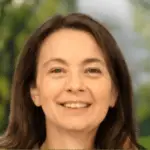 Latest posts by Kelly Dedeaux (see all)