Budget Saving Giving: Festive Goodie Basket
This shop has been compensated by Collective Bias, Inc. and its advertiser. All opinions are mine alone. See my Disclosure Policy for more information. #TasteTheSeason #CollectiveBias
Less than two months until Christmas, guys. TWO MONTHS! That's less than 9 weeks to take care of decorating, activities, shrinking bank accounts, parties, gift giving and hopefully quality family time! Now, before we all run around screaming like our hair's on fire, take a big breath because I'm here to help you with at least some of that! Let's all take a look on how to pull off Budget Saving Giving with this Festive Goodie Basket! Don't worry…recipes and printables included!
Though some of my friends think I'm crazy (not denying it, but bare with me) I really like to save money during the holidays. I don't think that breaking the bank is a smart way to spend the holidays! And really, it shouldn't be about the money, it should be about family and friends, right? To help me not spend a fortune, I really enjoy making quality, homemade treats to give to our neighbors and friends.
You may be saying 'life's even busier during the holidays, there's no way I have TIME to make delicious treats!' I said I like to save money….but I also love saving time, and you can get BOTH! I'm going to share with you 3 recipes for tasty treats you can put together in the Festive Goodie Basket really quick, saving your piggy bank AND giving you more time for the holiday fun! First, run over to Walmart and grab the necessary ingredients…. As far as the food is concerned, it's even a quick trip, just hit the baking aisle and then swing by the refrigerated dairy section, then you're out in a flash! Please do pay first, though 😉 You may need to pick up a couple things for the basket, unless you can find most on-hand!
Truffles – Ingredients
1 block Kraft Philidelphia Cream Cheese, softened
1 regular-sized package chocolate cookies with cream filling
2-3 packs Kraft Baker's Chocolate, in your choice of flavor (I use semi-sweet & white chocolate)
Truffles – Directions
Crush the cookies in a zip-lock bag. The more 'smooshed' the better! Here's Wonder Woman helping me out with the holiday goodies! 
Mix the cookie crumbs with the softened cream cheese until it's well-combined. Roll into 1″ balls and place on a sprayed baking sheet. If you want them on pop-sticks like I have mine, insert those now. Refrigerate about an hour.
Melt the Baker's chocolate according to directions, then carefully dip each truffle ball so it's covered. Once done, refrigerate the truffles at least an hour for the chocolate to harden.
Cookies in a Jar
I'm so in love with jar gifts, and they're super easy to make! You can really get creative with them, too! These cookies are delicious once baked, with the directions clearly listed on one of the adorable free printables!
Cookie Jar Gift – Ingredients
1 Large Jar with Lid, clean
1 1/2 cups Sugar
1 tsp. Baking Soda
1/2 tsp. Baking Powder
2 cups All-purpose Flour
1/2 tsp. Salt
3/4 cup Cocoa Powder
1/2 – 1 cup Chocolate Chips
Free Printable Jar Label – be sure to add your signature/family name!
Twine or ribbon
Cloth for lid
Scissors & tape/glue
Cookie Jar Gift – Directions
Because jar sizes can be different, start with HALF this recipe to make sure everything will fit. Mix the sugar, baking soda & powder, flour and salt. Carefully pour into jar. Add the cocoa powder, then top with a layer of chocolate chips. If that leaves enough room for more, then do the same again! Put the lid on tightly.
Wrap a piece of twine/ribbon around the jar and secure with tape. Tape the label printable in the center.
Place the cloth over the lid and secure in place with twine or ribbon. Tape or glue the lid topper onto the top, so they know how to bake their yummy cookies!
My favorite part of this gift are the next recipe….super addictive Caramel Marshmallow Cookies!
Caramel Marshmallow Cookies – Ingredients
3/4 cup Butter, softened
3/4 cup Brown Sugar
2 Eggs
2 tsp. Vanilla Extract
2 1/4 cups Flour
1 tsp. Corn Starch
1 tsp. Baking Soda
1/4 tsp. Baking Powder
1 pack Kraft Jet Puffed Marshmallows
1 pack Kraft Caramels
Caramel Marshmallow Cookies – Directions
Melt the caramels according to directions, then dip the marshmallows in so they're covered. Place in freezer until needed. Preheat oven to 350 Degrees F. Spray or line two cookies sheets, set aside.
Cream the butter, sugar, eggs and vanilla until mixed. Stir in the baking soda, baking powder and corn starch. Slowly mix in the flour until everything's well-combined.
The cookies are large, but that works nicely for the gift basket. Roll a large piece of dough into a ball, then flatten well. Place one caramel-covered marshmallow inside, then wrap the dough so it's covered. Make sure it's covered well by the dough, or it will melt through…still tastes great, but doesn't look as nice.
Bake for 12-18 minutes, or until dough is slightly browned and mostly cooked. Do not overcook, since the softness is one of the great things about this cookie!
Festive Goodie Basket
Now it's time to take your fabulous goodies to make your Festive Goodie Baskets, so you can hand them out to your friends, neighbors, even party guests…saving you both time AND money! Since you're taking these to people, I recommend putting the truffles and made cookies in packaging or wrap, securing it with matching twine or ribbon. Looks pretty, stays clean and safe to eat!
Supplies For Basket
Basket or Bowl
Goodies: Truffles, Cookies in a Jar, Caramel Marshmallow Cookies
Filler, such as fake grass (craft aisle at Walmart)
Green foam (that holds fake flowers, craft aisle at Walmart – to secure truffle sticks)
If desired, a mini jar to hold the foam/truffle sticks (craft aisle, less than $1)
Accent decoration (I found pretty gold leaf accents for less than $1 on clearance)
Assemble Your Basket
Place some filler in your bowl/basket. Place the Jar in securely so it stands nicely. For your truffles, put some of the green foam either directly into your basket, or into a mini jar, then stick in the sticks as such…
Wrap a little ribbon around the base of the truffle sticks to make it pretty. Place in the cookies, your accent piece and VIOLA! You're done with a beautiful, delicious AND budget-friendly gift ready to take!
Notice my basket is color/style schemed more towards fall the Christmas? I've learned that another great way to save time and money during the holidays….plan and give EARLY! I give these all out during early November, which means that during the actual holidays I can really focus on what matters most: my family! Also, people get plenty later during the season, so give them a little something extra early on so it puts their season off to a wonderful start!
If you need more inspiration, check out the Cooking Up Good website. They have recipes, sweepstakes, loyalty programs, coupons and more! What's not to love? If you're looking for a new dinner idea or a chance to win some awesome prizes, be sure to check it out!
This content may contain affiliate links. We earn a commission at no extra cost to you if you make a purchase. We may earn money, free services or complementary products from the companies mentioned in this post. All opinions are ours alone…
The following two tabs change content below.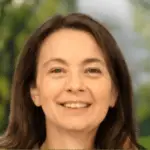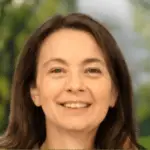 Latest posts by Kelly Dedeaux (see all)