Walt Disney World California Grill Restaurant
When I visited Orlando last year, I wanted to try a wide variety of restaurants and food vendors to get the whole wide experience. Since we stayed at The Contemporary Resort the latter part, I was thrilled to nab a reservation at the Walt Disney World California Grill Restaurant! It's clear up at the top of that resort, and not only has delicious food and amazing views, but a completely amazing atmosphere that would be perfect for a romantic dining experience!
Contains affiliate links that help support this blog at no extra cost to you. See our Disclosure.
When it's time to check in for your dining reservation at the California Grill, you meet at the desk and they notify upstairs. You're then escorted on a special, private elevator up to the top of the resort for your table. The whole place has a classy look and feel to it, and also had a wonderful, open kitchen so you could watch the magic happen for your food. We got settled with fruity drinks, and a 'fancy' butter with rolls that were a great start. I'm a huge fan of tomato & cheese appetizers, so ordered that and told them we were sharing (I was with my friend Amy). They even divided it for us onto separate plates and made them both look very beautiful!
I'm sure you're wondering, so YES there were families with kids at the restaurant – it is Disney World, after all – so it wasn't a completely peaceful atmosphere, but overall was just great and they hardly affected or bothered us at all. Reservations CAN be hard to nab here, but luckily Michael's VIPs got us all the reservations we were wanting, and we had an ideal time during sunset for this meal.
I ordered a nice cut of steak and it was cooked PERFECTLY how I wanted. It was tender and full of great flavor. I absolutely LOVED it! When they brought the huge plate with the 'little' (at least it looked like it on the plate) food on it, I was concerned about leaving hungry. NOPE! It was so filling, and I was almost too full for dessert. ALMOST!
It was so hard to choose, but of course I had to go with a chocolate type 🙂
After our meal, it was so neat to go onto the deck – remember we're at the top of the resort, so really high up – and look out over the Magic Kingdom park that's right next door. You could see the lights and hear some of the Halloween Party that was going on at the moment. It's also important to note – if you dine anytime during the day at The California Grill, just bring back your recipe at night and you can go to their deck area to view the fireworks. INCREDIBLE!
Schedule your Disney vacation with Get Away Today for the best deals, and use code: BusyMomsHelper for even more savings! Once you're all booked, watch for dates and nab your reservation at The California Grill!
This content may contain affiliate links. We earn a commission at no extra cost to you if you make a purchase. We may earn money, free services or complementary products from the companies mentioned in this post. All opinions are ours alone…
The following two tabs change content below.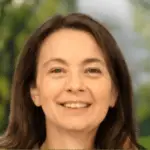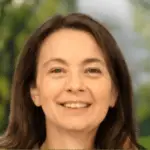 Latest posts by Kelly Dedeaux (see all)