Adding Memories to Our Walls with Canvas Wraps: The Perfect Gift
This post sponsored by our friends at CanvasDiscount.com – all opinions are mine alone.
Who else loves having family photos decorating their home? They help make it more YOURS, and can be happy reminders of those you care about. We moved into our new home over 7 months ago now, but life was busy so I kept putting off hanging things up. This past weekend it was a blast adding memories to our walls with Canvas Wraps – and they're the perfect gift for any occasion!
After we had family photos taken at the end of last year, I was so eager to get them printed to hang on my walls. It makes me so happy seeing all the kiddos, how much they've grown over the years, in our home! One of my hold-ups was that we were moving soon after, so I knew I wouldn't be able to hang them for a bit. Honestly, though, my biggest holdup was price – because with this big of a family (and wanting so many fabulous canvas wraps), it can add up! Luckily I was introduced to CanvasDiscount.com where I was able to get all the prints I wanted for up to 90% off – meaning huge savings on this incredible holiday gift for my family!
Once I figured out the layout and size of every Canvas print I wanted, I completed each upload on their site, placed my order, then patiently waited while it shipped. It arrived more quickly than I expected, and then I was begging hubby to help get a bunch of them up on the walls. My first goal – this huge blank wall right inside our front door…
I mean, look at that space begging to be filled up with beautiful Canvas prints! That photo doesn't give quite the scale of how TALL this blank wall is, so here's another shot…
See, it's SUPER tall and just – well, blank! Luckily, I received my beautiful canvas wraps and – once I decided on how I wanted them laid out – got them all up to really help our home look more cozy, welcoming, and much less bare!
Now once you walk in the front door, this is the view people will be greeted with…
I absolutely LOVE IT!!! Although I'm still a bit in shock with how old all my kiddos look – weren't they just babies yesterday???
You may be wondering why I'm such a huge fan of canvas wraps versus regularly printed photographs in frames. First of all, I don't like the glare on glass in photo frames. Second, these wraps are super sturdy, with frames behind that help them hang securely. Not only that – but check out the amazing quality of the photos!
You also avoid those silly smudges that tend to get on photographs (especially if you have kids!).
I'm looking forward to hanging the rest of my awesome photos soon – I got a few of just hubby and I for our reading nook in our room, some from family vacations and with extended family for our big family room (though right now the tree is blocking the wall, so that may have to wait until after the holidays) and even sent several to family for Christmas. When you get older, it's the memories, family and friends that really matter so one of the best gifts you can give is canvas wraps of their loves ones and special memories shared!
I also wanted to include our pups with our family photos, so was really excited with how nicely their photo went at the bottom of our layout…
Whether you want fabulous canvas prints for your own home, or as a great gift that's perfect for practically anyone your list, you've got to check out CanvasDiscount.com – they're my go-to place for amazing prices and quality prints to decorating my wall with memories!
This content may contain affiliate links. We earn a commission at no extra cost to you if you make a purchase. We may earn money, free services or complementary products from the companies mentioned in this post. All opinions are ours alone…
The following two tabs change content below.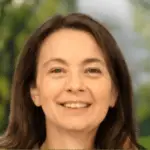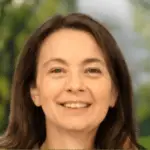 Latest posts by Kelly Dedeaux (see all)