Captain Marvel: The Hero We All Need
You'd think that after more than a decade of Marvel films, we'd start to get bored or things would become monotonous and repetitive – but that's certainly not the case! Captain Marvel is a super fresh film that keeps you on the edge of your seat in suspense, while trying not to spit out your soda from laughter at the same time! She not only comes with plenty of humor, strength (inside and out), confidence (mixed with uncertainty, making her totally relatable), determination and plenty of spunk – but she's the hero we all need. (no spoilers, I promise!)
I admit that I didn't know tons about Captain Marvel before the film – just bits and pieces from various comics or the cartoon shows my kids watch. I thought she was tough and cool, but no idea just how amazing she actually is! Seriously, I can honestly say she's my new FAVORITE superhero – which is saying something, because there's some incredible ones to pick from. My favorite thing about her is that she's full of sass – but has a very kind, honest heart. Veers, as she's known by her Kree 'noble warrior hero' companions, certainly isn't perfect, which makes her that much more likable because we've all been through doubts or insecurities.
Like Veers, we often find ourselves fighting with 'one hand tied behind our backs', so to speak. Letting others put limitations on us, holding us back from our full potential. Or maybe it's ourselves that simply don't allow ourselves to be as truly remarkable as we can be, as we're meant to be. Either way, it's time we take a cue from this new superhero and find out what are abilities REALLY are!
Along for the ride, Veers brings on the infamous Nick Fury to help solve the puzzle – and since this is back in the 90's, he's quite a bit younger with much better vision (if you know what I mean) than the regular Avengers-era Fury we know. We also get to see the 'newbie' Coulson, who I already loved but now adore even more so – you'll see why! There's plenty of friends – old and new – joining her mission. My favorite may be 'Lieutenant Trouble' who is the cutest little girl full of personality. Seriously, she may even save the world herself someday!
Since I don't want to share an spoilers, here's a few reasons you need to nab tickets to this movie (in theaters THIS WEEK) fast!
Probably the best music list of any Marvel movie yet (in my opinion)
Plenty of laughs
Mystery, suspense and adventure galore
A spunky superhero who is hard not to want to be friends with
During the credits, a sneak peak to get you more excited for the upcoming Avengers: Endgame next month! Woot woot!
You may also find some clues or answers to:
What really IS Captain Marvel?
How did Nick come about the eye patch?
Why are the Skrull so afraid of Goose, the cat?
Hurry & see why Captain Marvel is my new favorite hero – she's in theaters now!
This content may contain affiliate links. We earn a commission at no extra cost to you if you make a purchase. We may earn money, free services or complementary products from the companies mentioned in this post. All opinions are ours alone…
The following two tabs change content below.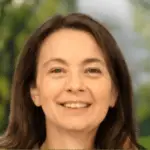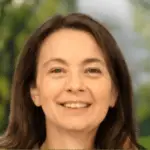 Latest posts by Kelly Dedeaux (see all)