Caramel Milky Way Brownies
I'm obsessed with desserts (I'm sure you noticed), especially CHOCOLATE! Seriously, it's my biggest weakness and addiction. It's just So. Darn. Yummy!!! Brownies have a habit of 'mysteriously' showing up often at our home, just sitting there in a container on the counter. And really, how rude of me would it be to just let them go to waste? So rude! Of course I have to 'sacrifice' and help devour this morsels. If I happen to have a huge grin on my face as I do so, it just means I'm a really good actress, right? 😉 Especially if it's these Caramel Milky Way Brownies!
A few weeks ago I bought a bunch of those new Caramel Milky Ways, wanting to surprise Hubby with them. He liked them, but not as much as normal Milky Ways – just TOO much caramel (is that possible?). He then looks at me and smiles 'they might go good in brownies….'. That's ALL it took, and out came the ingredients and dishes! Who cares it was like 10pm? I was getting TOLD to make brownies – Booyah!
These turned out so gooey, yummy and full of chocolate-caramel goodness. These may be 'mysteriously' showing up on my counter again soon!
Ingredients
Caramel Milky Way – mini sized (I did a full layer, using about 36, but you can choose)
3 cups Sugar
1 1/2 cup Flour
1 cup Cocoa Powder
3/4 tsp. Baking Powder
6 Eggs
1 1/2 cup Oil
3/4 tsp. Salt
6 tsp. Vanilla Extract
Directions
Preheat oven to 350 Degrees F. Spray or line a 13×9 baking pan.
Combine the Sugar, Flour, Cocoa Powder, Baking Powder and Salt in a medium bowl.
Add in the Eggs, Oil and Vanilla Extract until well-incorporated.
Pour half the batter into the pan. Layer with Caramel Milky Ways. Top with remaining batter.
Bake for 30-40 minutes, or until toothpick inserted comes out clean. Check often starting at 25 minutes.
NOTES: If desired, you could cut up the Milky Way pieces and sprinkle them for a layer instead of doing the whole mini bar.
Check out these other Brownie or Caramel treats!
This content may contain affiliate links. We earn a commission at no extra cost to you if you make a purchase. We may earn money, free services or complementary products from the companies mentioned in this post. All opinions are ours alone…
The following two tabs change content below.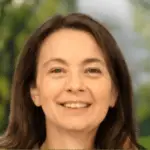 Latest posts by Kelly Dedeaux (see all)