Cars 3: Totally Different, in a Great Way
My family's been counting down until Cars 3 hit theaters, and were thrilled to attend an early press screening. We all loved the original two Cars movies, and were eager to see what new adventures faced our friends Lightning McQueen, Mater and the gang. Honestly, as the third installment of this film, I was wondering if it'd be a hit or just drag on. Cars 3 was totally different, but in a great way – and I'm telling you why (without spoilers)!
One big way we thought Cars 3 was different than the other two, was that there was a lot less of Mater. Sad, I know, but it does allow time to shine on other friends – like Luigi and Guido – along with plenty of new characters that you can't help but love. Don't worry, though, there's still plenty of our favorite tow truck and his crazy antics, just not as heavily as the first movies.
There's still a ton of good ol' family humor in the movie, just as with the others, but also a lot of thought along with it. Lightning has a lot to consider, observe, and prove to overcome his latest challenge, so there's some deeper emotions. He also gets a good look at how Doc Hudson use to be, during his famous racing years, and meets some of his old comrades who teach our red racing car a few 'tricks' to help his racing skills.
Lightning's a racer, and yes the other two movies did have racing in it – but it wasn't really the focus in any major way. It was more like a basis for the story to be built over and around. In Cars 3, they touch a lot more on racing – the changes, the difficulties, all that racers must deal with or fears they may need to face. Racing is a lot more involved in this movie, which made it really entertaining for our kiddos – and interesting for us!
I think the common theme throughout all three of the Cars movies is that they all show some sort of growth by Lightning. In the first, he grew to look beyond himself and care about more than just winning a race. In the second, he learned to not be worried about what others think, and instead focus on the great friendships and family – no matter how unique or wild they may be! In his latest adventures, Lightning must learn that he can't race forever, but that doesn't mean he has to leave completely. He learns to find enjoyment in more than just racing – something that Doc Hudson learned when Lightning came along!
While there's a lot of differences in Cars 3, that uniqueness makes it a great family film full of laughter, touching friendships, and adventure along the way. Plus, there's still those wonderful, slightly-crazy characters we've loved throughout the whole Cars story, plenty of fun, and the potential for a Cars 4 if we're lucky!
Cars 3 is now in theaters – so run out now and see it for yourself!
This content may contain affiliate links. We earn a commission at no extra cost to you if you make a purchase. We may earn money, free services or complementary products from the companies mentioned in this post. All opinions are ours alone…
The following two tabs change content below.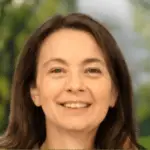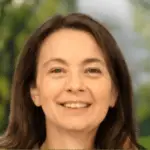 Latest posts by Kelly Dedeaux (see all)