Catamaran Sail on Kauai, Hawaii
This Kauai Adventure Trip was provided to me free of charge by Kauai Visitors Bureau, but all opinions are mine alone. #KauaiDiscovery
One of the greatest things about telling y'all about my travels is that I get to relive it, in a way. Looking over the photos, describing what we did or saw – it's a wonderful way to keep those memories fresh for me, and I love it! Today I'm telling you about one of my favorite activities we did during our trip back in May – a Catamaran Sail on Kauai, Hawaii! From beautiful views, to friendly staff and an unforgettable time, it was tied for the best thing I did on the whole trip!
Some links are affiliates, which helps support this blog at no extra cost to you. See our Disclosure.
First of all, I was super nervous for this part of the itinerary because I get motion sickness REALLY easy. I didn't want to be sick over the side of the boat the whole time! Luckily, the crew on Capt. Andy's Sailing Adventures & Raft Expeditions weren't the least bit phased when I asked them. They told me to stay up near the front of the boat, not underneath/inside, and also pointed out the best part to throw up IF it came to that. They also kept bringing those of us that weren't 100% sure (or were already feeling it) ginger ale and crackers any time we asked for a refill. I did amazing for the first chunk of the sail – until I went down inside to use the bathroom. Just that tiny bit of time below got my stomach in knots, so I hurried to sit back up front – ginger ale and crackers in hand – and let the breeze help settle my stomach. I'm thrilled to say that other than that little bit, I did wonderful and truly loved the whole trip! So if you're worried about motion sickness, trust the crew's tips and give a catamaran sail on Kauai a chance.
We did the Na Pali Snorkel BBQ Sail up along the beautiful shores of the Na Pali coast. To start off, we enjoyed a continental breakfast of fresh fruit and breads (plus the ginger ale or other sodas like I mentioned previously). Yes, alcohol is served as well – but not right at the beginning or at the very end, since they want to make sure you don't carry alcohol off with you. We then sailed along the coast, taking in all the sights and the hearing the captain tell us interesting facts or stories of different spots. Not too far along, we came upon a pod of dolphins which was AMAZING!
We got to see them splashing along the catamaran, then as we started going they were PLAYING along with the waves at the edge of the heels of the boat! They got more and more excited and jumped more the faster we went, and it was obvious it was a fun time for them. I couldn't believe I was that close to these lovely creatures, and watching them was definitely a highlight of my trip to Hawaii. After awhile they swam off to do their own thing, and we continued on our sailing adventure.
For your own Catamaran Sail in Kauai, it's recommended that you wear your swimsuit and bring layers (possibly a light jacket – the spray can get a bit chilly), as well as sunglasses, towel, camera (be careful!), and of course SUNSCREEN. I applied before we boarded, then again partway through and STILL got super burned. Like "ouch, my bra straps are killing me" and "don't hug me please" burnt. Not fun – so reapply OFTEN. You can also change clothes on the ship – there are bathrooms – but like I said before, going down inside can make you feel more sick.
I loved that the catamaran had plenty of comfy, cushioned seating, clean facilities and a super friendly staff that was willing and eager to help out. If they noticed an empty drink, they'd ask if you would like a refill. They took the time to chat with everyone and were just down-to-earth, nice guys.
In the front of the catamaran, my favorite spot was the cushioned bench right in front of the inside windows (yes, someone could've been staring at my bottom the whole time right there at the window, but whatever) because you could see everything, the breeze felt great and although you got a bit sprayed, it wasn't extreme. Plus, it was a close-enough area that I could hurry to the edge for dolphins or SEA TURTLES!
Yup, we got to see a couple of sea turtles – and that was definitely a bucket list item for me! I was thrilled – Julie even commented 'He said turtles and Danielle was just 'woosh' over to the edge so fast!'
Want this adorable swimsuit? Disclosure
When we stopped for lunch, one of the crew BBQ'd up some tasty food for us (hamburger or chicken sandwich, and I think a veggie option) plus some tasty sides while the whole group got the option of snorkeling around. They provided all the gear needed and one of the crew stayed in the water nearby on a board so he could keep an eye on everyone in the water – and tow you back if you wandered too far 🙂 This was when I was still feeling a little queasy, so I skipped on the snorkeling and instead enjoyed chatting on the boat with different people and watching the fish (and a little sea turtle) from the deck.
During our sail back to land, they served freshly-made cookies and more drinks. For a bit they even turned off the motor and let the sails down so we could actually SAIL, which was cool but definitely more choppy. A fun part was the two trampoline-type areas at the front of the boat you could go sit or lay down on – but be warned, you'll definitely get more wet this way! They were a fun spot to lounge out in during the more mellow spots, for sure.
Overall, it was about 5 and a half hours long and it was such a remarkable experience. I never thought I'd enjoy sailing, but it was really fun and the views were absolutely beautiful. If you do nothing else on your trip to Hawaii, I highly recommend doing the Catamaran Sail on Kauai with Capt. Andy's Sailing Adventures!
Stay tuned for more details from my Kauai trip, coming soon!
* Kauai: Adventures in Paradise
* KÅloa Landing Resort at PoÊ»ipÅ«, Autograph Collection
* Kauai – the FOOD
Follow the Kauai Visitors Bureau on Instagram & Facebook!
This content may contain affiliate links. We earn a commission at no extra cost to you if you make a purchase. We may earn money, free services or complementary products from the companies mentioned in this post. All opinions are ours alone…
The following two tabs change content below.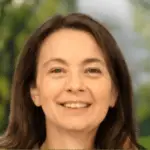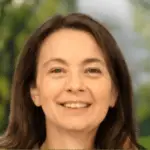 Latest posts by Kelly Dedeaux (see all)