Cherry & Nut Multigrain Banana Bread
This shop has been compensated by Collective Bias, Inc. and Quaker. All opinions are mine alone. #CollectiveBias #LoveMyCereal #QuakerUp
With all the running around, events, and random busy-ness of the holiday, it's been a challenge making sure my kids have a good snack on-the-go. I love being able to put some cereal mix in baggies for them to eat in the van, but wanted to change it up a bit. Why not try yummy cereal in a super delicious bread? That's how this Cherry & Nut Multigrain Banana Bread was born!
We're big fans of banana bread here. Maybe it's because I tend to buy too many bananas, so we often have some that are over-ripe. Or maybe we just love the various types we can make. Whatever the reason, it's so good, and I love how easy it is to make! This new Cherry & Nut Multigrain Banana Bread is slightly sweet, thanks to the cherries, but not so sweet that it can only be for a treat or snack! Plus, the pretty red the cherries make it look festive for the holiday, making it a perfect gift, too!
I love how moist it turns out, then a sprinkle of the Quaker cereal on top adds a perfect little 'crunch'. It's fabulous! Just swing by Walmart to get your supplies, mix it all up and toss it in the oven! Okay, maybe you shouldn't really TOSS it in the oven, but place it there nicely. What makes this recipe is the new Quaker® Real Medleys®, so make sure to swing by the cereal aisle to grab a box…or two!
Ingredients
2 tsp. Baking Powder
1/2 tsp. Salt
1/2 cup Sugar
1/2 cup Brown Sugar
2 cups All-purpose Flour (plus a little more, if needed)
4 Bananas, ripe and smooshed
1/3 cup Heavy Cream
1/4 cup Veggie Oil
2 Large Eggs
4 tsp. Vanilla Extract
Notes: Makes 1 large loaf
Directions
Preheat oven to 350 Degrees F. Spray or line a large bread pan, set aside.
Combine the dry ingredients together in your mixer. Just start with 2 cups Flour, you can add more at the end if it needs it. Add in the remaining ingredients until it's well-mixed. If it seems too runny, add 1/2 – 1 more cup Flour. Pour into the prepared bread pan.
Bake for 65 minutes. Remove and sprinkle a little more of the cereal over the top. Cover with foil and bake another 10-20 minutes, or until a toothpick inserted in the center comes out clean.
Mix it up with all the varieties of cereal Quaker offers for a little fun! I now put slices into baggies and take them along when we're running errands or heading to Wonder Woman's dance class so the kids can have a snack. They're so glad it's not only delicious, but something different than the same-old-same-old. It keeps them happy and keeps them going!
Is your family a big fan of banana bread? If so, what's your favorite type – let me know in the comments below!
This content may contain affiliate links. We earn a commission at no extra cost to you if you make a purchase. We may earn money, free services or complementary products from the companies mentioned in this post. All opinions are ours alone…
The following two tabs change content below.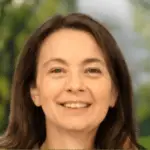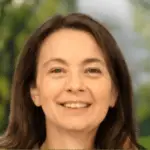 Latest posts by Kelly Dedeaux (see all)