Cincinnati, Ohio & Swiffer Ambassador Event
As part of the Swiffer Ambassador Program, this trip was provided at no cost to me. All opinions are my own. #SwifferFanatic #RealCleanRealFast 
I had no idea what to expect this past week on this trip to Cincinnati, Ohio & Swiffer Ambassador Event! Was it going to be full of classes and note-taking? Just networking with the other ambassadors? I was thrilled that it was a great mix of everything, plus plenty of happy surprises!
I'll admit, I was nervous when I learned we were going to visit Cincinnati – what in the world could be awesome about that city? I really loved it, though, especially as we got a private tour all around to learn more about it and see some truly beautiful sites! I really enjoyed the combination of old and new – from monuments and parks, performance centers (music is HUGE here) and museums, to a vast variety of down-right amazing food options.
I especially loved Fountain Park – here's a 'by day' and 'by night' picture. At night it changes colors and is really beautiful. On Tuesday  night me and fellow bloggers Our Three Peas and The Ugly Duckling House enjoyed the patio of a pub in the square and listened to the music they had playing. The weather was even perfect!
The Ohio river runs right through and had amazing views – lots of greenery and bright blue skies to offset the huge buildings of the city.
They roomed us at the 21C Museum Hotel in Cincinnati, and at first I thought the idea of having a museum mixed with hotel was awkward – but ended up really loving it. The staff was AMAZING – and that's no exaggeration! So helpful, knowledgeable about the area, and really wanted to just be happy and make your day better. The rooms were impressive – with a GINORMOUS bed all to myself. I could lay 'starfish' on it and not quite touch any edges. Plenty of desk space for working, and artistic touches throughout – like the random tiles with things like a nose, ear, or mouth in the bathroom. I told hubby I'd love to bring him here.
Wondering about the large yellow penguins? The hotel has TONS of them all over, and people have fun moving them around. Some days I was greeted by one outside my hotel room, another day I enjoyed an elevator ride with the fun companion. The art museum, open 24 hours, was fun – my favorite was the 'healing tiles', shown in this photo near the bottom. The 'tiles' spread as you walk across, then heal back to how they were.
Y'all know I love good food – like a LOT! The Swiffer team didn't disappoint, treating us to beautiful views and tasty offerings at the Montgomery Inn Boathouse the first night – with a beautiful view with a RAINBOW after a slight downpour.
For dinner our last night, they really spoiled us by going to the highest ranking steakhouse in Ohio – Jeff Ruby's Steakhouse! Even if I didn't already want to return for more site-seeing and such of Cincinnati, this restaurant was enough to bring me back. Such a beautiful, elegant atmosphere with top-knotch, attentive staff and AMAZING food – seriously, I can't praise the deliciousness enough! Their prices are higher than I'd normally spend – but if you can, maybe for a special occasion or something – it's totally worth it. My mouth is watering just remembering the filet mignon I enjoyed.
During the ambassador event, we got a personal tour of the P&G (Proctor & Gamble, if you weren't sure) archives – I had no idea the history of this great company, or the neat ways one little change or discovering led to many other products we use today. Starting as a small candle and soap company and growing into this HUGE empire just blows me away! And yes, those heads of Proctor and Gamble are made of wax 🙂 And did you know they invented soap operas – it was a way to advertise their soaps!
At P&G headquarters, we learned a lot of the science behind the Swiffer products – what makes them work so well, changes they've made over the years to really make them the best on the market, and even did a couple 'science experiments' testing them out! At home my hubby was trying out the Swiffer Sweeper against our dogs' hair problem – it definitely works to attract it well, as you can see!
I'm so glad I was selected to be a Swiffer Ambassador and attend this fun trip – and look forward to sharing my love of Swiffer and many more fun things with y'all over the coming year!
More fun with Swiffer!
This content may contain affiliate links. We earn a commission at no extra cost to you if you make a purchase. We may earn money, free services or complementary products from the companies mentioned in this post. All opinions are ours alone…
The following two tabs change content below.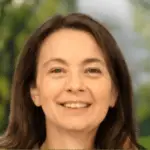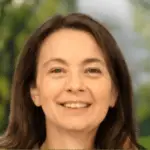 Latest posts by Kelly Dedeaux (see all)