Cinderella: Have Courage and Be Kind
I was able to see this movie free of charge. All opinions and thoughts are 100% my own. This post may contain affiliate links.
All my fellow Disney-Movie-Lovers raise your hand! Yup, I knew there'd be a bunch of you 🙂 I was lucky enough to see Disney's new movie in theaters, and let me tell you it will NOT disappoint! Not only is it amazing to watch the visuals, but there's so much emotion AND laughs involved. Add to this a very important life lesson from Cinderella: Have Courage and Be Kind, and it's an absolute must-see! Oh, and keep reading for FREE PRINTABLE activities!
Trust me, all the hype you've been seeing and hearing is totally justified….I cannot wait to see this again, and share it with my Wonder Woman! She's such a little princess (not girly, but still loves beauty, dancing and such) so will really appreciate this movie.
As you know, Cinderella (Ella) is a beautiful girl who's parents pass away, leaving her with a cruel stepmother and two stepsisters. Her mother leaves her with some very important advice to help her throughout her life: have courage and be kind. Ella follows her mother's counsel as she handles life in a cold, dirty attic acting as a servant to her step-family.
After a chance encounter with the handsome prince, she wishes to attend his upcoming ball.
We all know the stepmother will have nothing to do with this, but luckily a spunky Godmother comes to the rescue! One of my favorite parts is when she's creating her dress and shoes….
….it's purely beautiful! Yes, I'm definitely wishing I had these in my closet! The prince and Ella fall in love at the ball…
…only to have her run out at midnight before the spell is broken. It's an old story, but one we all know and love! I highly recommend putting this on your must-see list!
My baby sister had her 12th birthday recently, and wanted a Cinderella theme because she loved the movie so much! There's plenty of fabulous items you can get…
The Cinderella Shop at Disney Store – Dash in for enchanting favorites inspired by the live-action film. Shop now!
Free Cinderella Printables
This content may contain affiliate links. We earn a commission at no extra cost to you if you make a purchase. We may earn money, free services or complementary products from the companies mentioned in this post. All opinions are ours alone…
The following two tabs change content below.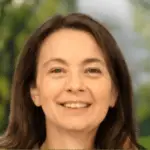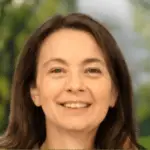 Latest posts by Kelly Dedeaux (see all)