The BEST Ever Cinnamon Roll Sugar Cookies
It's been a long while since I've made this cookie recipe, I'd almost forgotten how incredibly delicious they were. I decided to whip up a batch and Oh. My. Gosh! They're just like the name hubby calls them: sugar crack! Not that they're bad or anything like that, but they're so tasty it's hard to resist eating more. I swear, these are the BEST Ever Cinnamon Roll Sugar Cookies – try them for yourself and see!

If you've been following the blog for a long while, you may recall when I shared these back in 2013. I re-read that post and laughed, because we were still in our tiny apartment and I had yet to find my packed rolling pin, so made this without – not easy! Luckily I've long since found my rolling pin, so these were a breeze to put together. And yes, I've already eaten quite a few, and am resisting the urge to eat more. At least not for a little bit 😉
Ingredients
1 cup Butter, softened
2 cups Sugar
3 Eggs
1 cup Sour cream
2 tsp. Vanilla
2 tsp. Baking soda
2 tsp. Baking powder
6 1/2 cups Flour
1/4 tsp. Salt
For the filling:

1/2 stick Butter, softened (4 tbsp)
1 cup Brown sugar and 2 tbsp. Cinnamon mixed
Directions
Cream the sugar and butter. Mix in the eggs, sour cream, vanilla, baking soda, baking powder and salt. A little at a time, add in the flour until well-combined.

Divide the dough into two separate parts, flatten into an oval, wrap with plastic wrap (lightly floured to prevent sticking), and place in the refrigerator for 3 hours.

When done, preheat oven to 350 Degrees F. Spray or line a few baking sheets, set aside.

Take out one oval at a time (so it doesn't warm up too much as you work with the first). Cut each oval into thirds – so you have 6 separate pieces. Roll out to about 1/8 inch thickness, and about 12 inches long by 5 inches wide.

Spread each with some butter, then brown sugar and cinnamon mixture. Roll tightly into a log (from the long end) then slice into 1/2″ pieces and place on the prepared baking sheets. Bake for 10-12 minutes, checking when it's close so you don't overcook them.
Allow to cool about 5 minutes then remove to a cooling rack.
Note: makes about 4 dozen cookies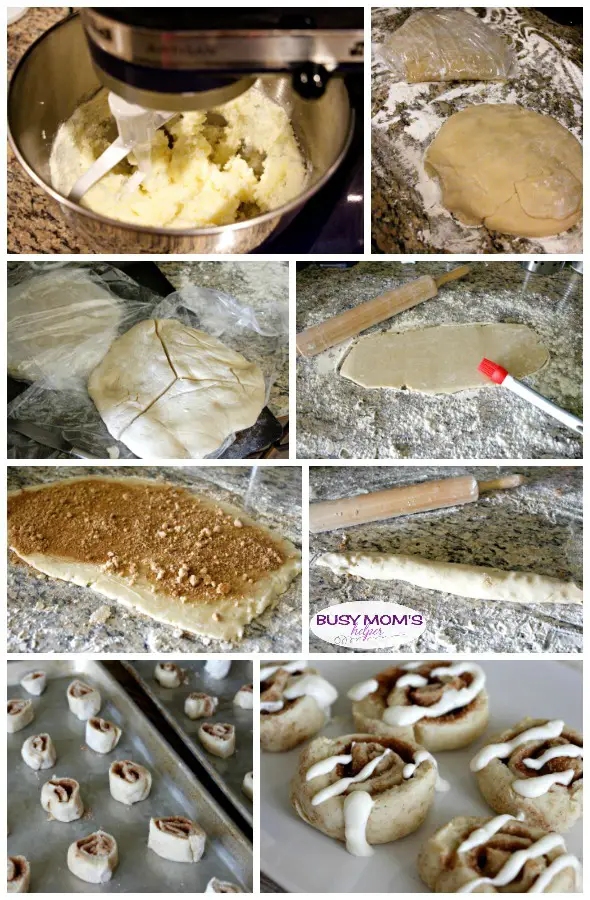 The great thing about this sugar cookie recipe is that they taste great warm or cold, with frosting or without!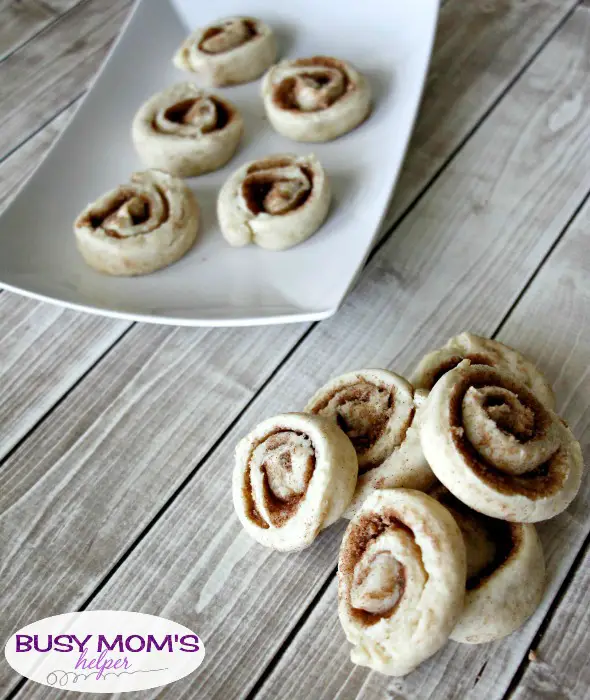 If you do want the frosting: whip 8 oz. softened cream cheese with 3/4 cup powdered sugar, 4 tbsp. milk and 2 tsp. vanilla extract. Store in the fridge.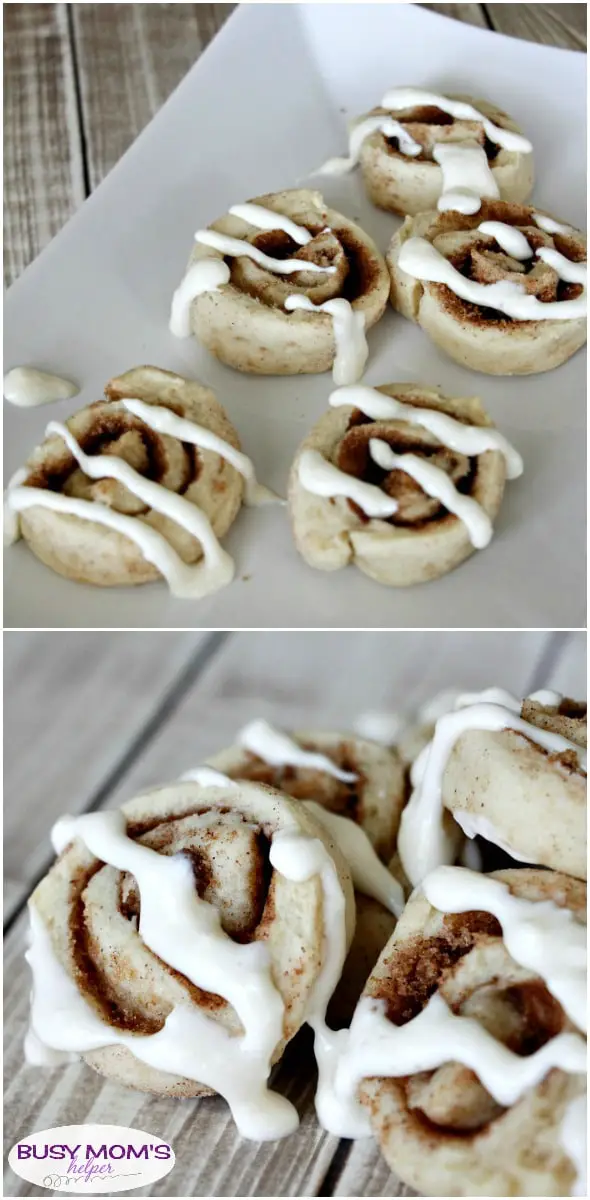 Okay, so I've eaten 2 more while writing this – I have no self control when it comes to these amazing and tasty snacks! Luckily they're pretty small so it's okay, right?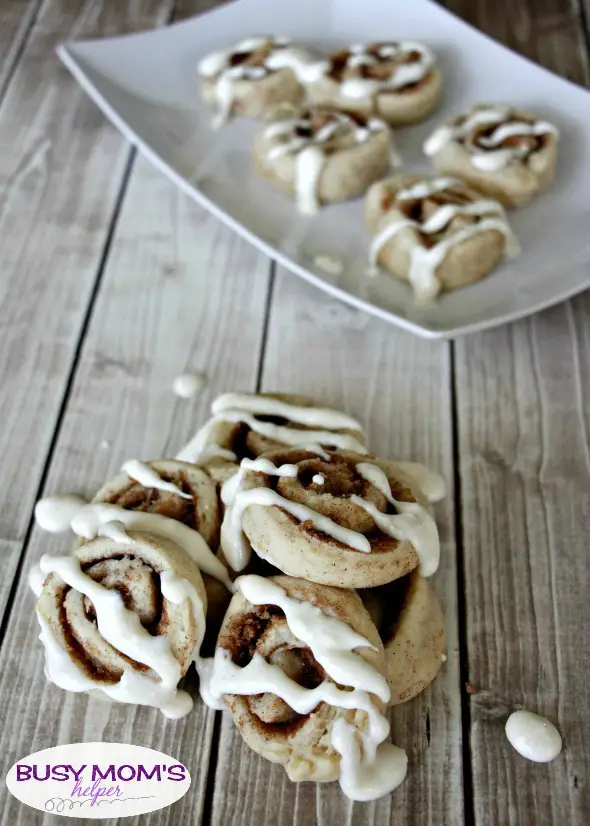 More Cookie Recipes You May Like…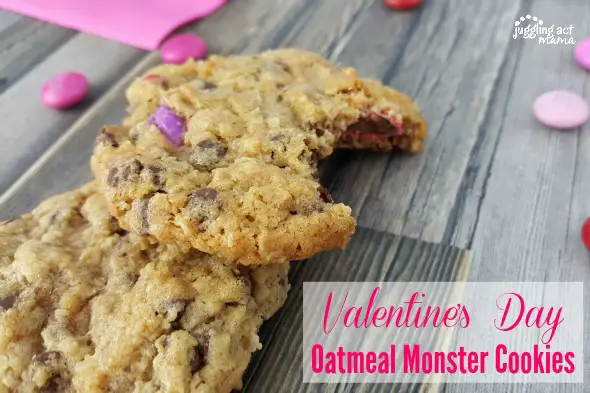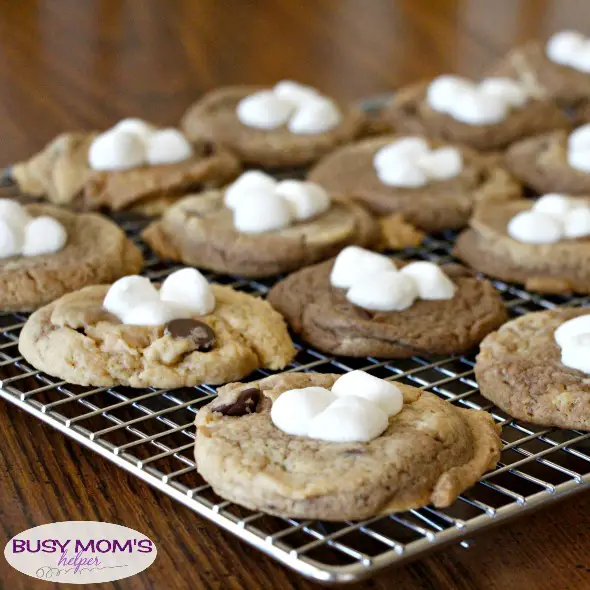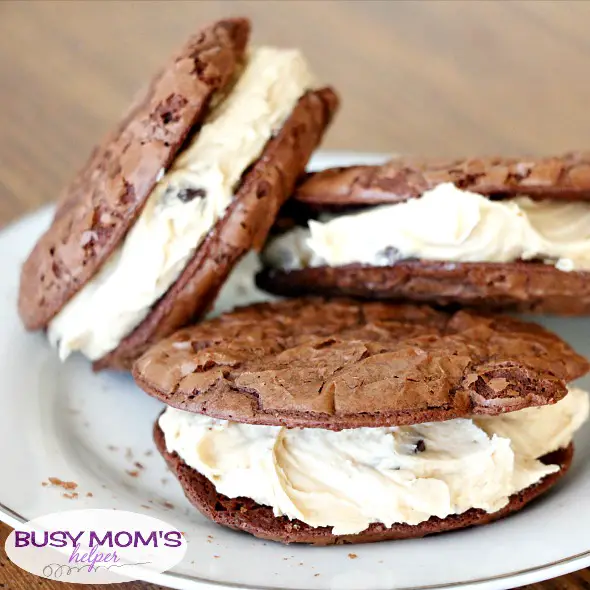 This content may contain affiliate links. We earn a commission at no extra cost to you if you make a purchase. We may earn money, free services or complementary products from the companies mentioned in this post. All opinions are ours alone…
The following two tabs change content below.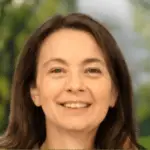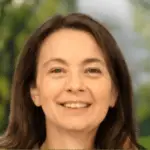 Latest posts by Kelly Dedeaux (see all)