Club Cool at Epcot
You've probably heard of being able to try soda's from around the world for FREE in Club Cool at Epcot, but if you've been curious as to what it's really all about – listen up! Or 'watch', because I caught the reactions of hubby and myself trying every single soda, including the famous one 'The Beverly'. Not sure if he's forgiven me for that one yet 😉
Despite having gone to Walt Disney World before, I didn't make it to Club Cool at Epcot until my trip with hubby last fall. I'd heard people talk about it and was eager to give it a try myself – after all, how awesome is it to try different soda's for FREE?! I'm all about trying things from other places, and here you can taste test sodas from EIGHT different countries, which is actually a really cool activity and experience. Not only that, but if you need a little drink then it's great to grab one for free while passing by.
When you walk into Club Cool at Epcot, they have several different soda stations – as far as I could tell, they're all the same but just spread out so it's not a huge line waiting for ONE station. All eight of the varieties are there, with plenty of small paper cups to the side for you to use. We decided to start at one end and work our way down…
There were actually several of them that were pretty good – not as good as my beloved Dr Pepper, but still good 🙂 Sorry for the shakiness of the video, it was a bit tricky going back and forth, filling the little cups while holding the phone.
Hubby wasn't too thrilled that I didn't give him a heads up, but I couldn't resist the surprise of it! The Beverly is totally gross – bitter is probably the best way to describe it, which isn't how a soda should taste – but it's really kind of a right of passage type thing. If you're going to try them, please do give it a try just so you can say you did!
The atmosphere was pretty fun in there, as well, and people-watching is fantastic because you can see other people's reactions to the sodas.
I'm so excited to take my kiddos here in the fall, not only to see their reactions (yes, I'll film! Ha!) but to let them experience sodas from around the world, giving them a taste of something different and new. I love learning of other cultures and places, and sharing that with my kids is really important to me. So why not have some fun with it along the way?
If you've done Club Cool at Epcot, which soda was your favorite?
This content may contain affiliate links. We earn a commission at no extra cost to you if you make a purchase. We may earn money, free services or complementary products from the companies mentioned in this post. All opinions are ours alone…
The following two tabs change content below.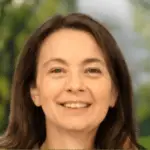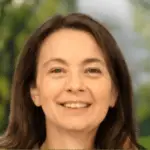 Latest posts by Kelly Dedeaux (see all)