Common Health Mistakes Busy Moms Make
With 5 kids, we know what it's like to be a busy parent. It seems like there's always something to do, and as soon as you think you've caught up, there's a load more things to get done. With all of our tasks there's a whole list of Common Health Mistakes Busy Moms Make! I know I'm guilty of often letting my own health slide due to my attention to my family and many responsibilities. However, it's important we don't skip over our own health while caught up in our parenting duties, so here's some tips to help!
Here's some of the most common health mistakes busy moms make and what you can do about it:
Failing to plan meals in advance – You should pick a day of the week (Sunday is a popular choice) to plan your meals for the week. At the start of each day, you should know what is for dinner that night. This helps ensure you have a healthy meal every day. If you need some help and/or hate meal planning, nab our YEAR of weekly meal plans with recipes!
Not drinking enough water – It's easy to skip water when you're busy – and if you're like me and don't like drinking water anyway (blah!) it makes it even more challenging. If you're feeling thirsty, you're already dehydrated. Invest in a great water bottle and take it with you everywhere you go so it's handy. There's also some fun apps for your phone to set reminders to drink throughout the day!
Eating fast food (too often) – When you're busy and on the go a lot, it can be tempting to grab some junk food, packaged foods, or fast food. Heaven knows how much I love a good burger and fries! I know it's not the healthiest option if I eat that too often, though. Avoid this and take healthy snacks with you in your bag in case you get hungry when away from home.
Not getting enough exercise – You keep meaning to go to the gym, really. It's just that you've been so busy! Haha – I've said that so many times, I've lost count! Don't use running around after the kids as an excuse and call it exercise. It's important to make some time each day for real exercise. It will help your body and mind, and if you're like me, can really help your mood 🙂
Taking care of yourself is very important. If you don't, you won't be able to continue to care for everyone else. Like on airplanes when you should do your own oxygen mask BEFORE helping others!
What health mistake do you most often make?
This content may contain affiliate links. We earn a commission at no extra cost to you if you make a purchase. We may earn money, free services or complementary products from the companies mentioned in this post. All opinions are ours alone…
The following two tabs change content below.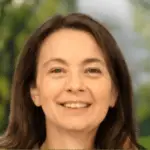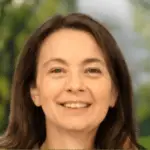 Latest posts by Kelly Dedeaux (see all)